While opening a new restaurant, the one question that bothers restaurateurs the most is, what to name the restaurant. A name is an integral part of the identity of your restaurant and adequate attention must be given while deciding it. Even with every aspect of your restaurant in place, if your restaurant name isn't right, it will be quite difficult for you to grow. The name of your restaurant is the first thing that a customer is likely to hear. If it does not appeal to the customers, they will have no urge to try it out. Thus, restaurant names must be attractive and create a good brand recall.
5 Tips To Decide Restaurant Names
This article aims to provide tips and ideas for restaurant names and things to keep in mind while deciding the same. Here are a few tips to help you decide on the perfect name for your new restaurant venture. 
1. Go For Short, Catchy, And Unique Restaurant Names
Short and catchy restaurant names are easy to recall by the customers while the longer ones drive them away. Besides being short and catchy, they should also be simple. A complex name would be hard to remember and thus fail to create brand recall. A restaurant that goes by a simple and easy to pronounce name is easily understandable by people speaking different languages.

It's no brainer that uniqueness drives traffic. You can come up with a pun or a rhyme and associate it with your theme. A unique name can help you stand out from the competition as a unique restaurant name like Woodbox Cafe or Black Jack is easier to remember than any generic name.  
2. The Name Should Go With The Restaurant's Theme
The name must capture the essence of the restaurant. It serves no purpose if it does not explain what the restaurant is all about. When the theme resonates with the restaurant's name, customers can relate to the concept and be able to appreciate it. This creates a good brand value and increases the likelihood of word of mouth marketing. If not the food, the customers will definitely be talking about your restaurant's concept to other people, eventually marketing your restaurant.

Another good example is the Reader's Cafe which is built to cater customers who love to read. The cafe is loaded with ample books and has an ambience that provides a good reading environment to the readers who love to snack in between.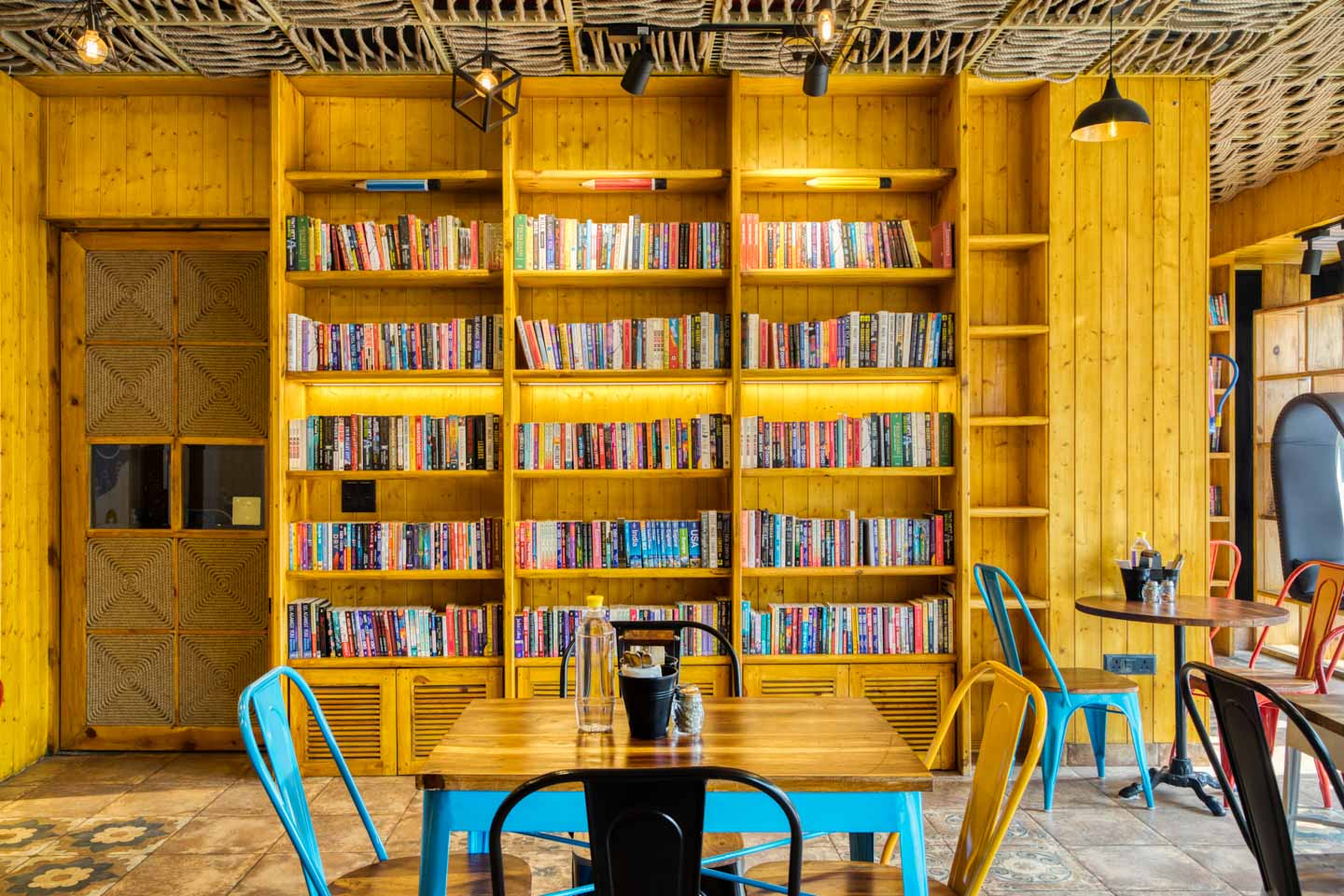 3. The Name Must Be Appealing To The Target Audience
While opening a restaurant, you must have decided on your target audience. In order to strike a relationship with them, your name must be appealing to them. Name your restaurant something that your target audience is not familiar with and the whole exercise goes into vain. If your target audience does not find your name relatable, your restaurant will not be the first thing that will strike them when they think of food. Therefore, keep yourself in the position of your target audience and analyze if your restaurant's name will strike you if you were them.

4. Look At The Brand Names Used By Competitors
While choosing a name for your restaurant, do check out your competitors' names. By taking inspiration from them, you will at least know what not to name your restaurant. You may even figure out something more creative to make yourself stand out.

For example, while most biryani restaurants go with a generic name, "Behrouz Biryani" stands out. It manifests 'royalty' in its name. By looking at the name, one can tell the taste of its biryani would be elite and the presentation would be aesthetic, akin to the biryanis made in royal families in older times. 
5. Get Inspired By Your Location
Your location also plays a crucial role in deciding your restaurant's name. You can base your name on the location of your restaurant. If you are setting up your restaurant in a popular heritage site or a beach, you can gain good ideas for your restaurant's names. Naming a restaurant inspired by a location is something that most restaurateurs forget, so it will be a unique factor of your restaurant.

For instance, if opening a restaurant in the marine drive area of Mumbai, you can name your restaurant "The Marine Drive Cafe". Another Delhi-based cafe namely "The Hudson Cafe" is located in a neighbourhood called Hudson Lane and has a name that is clearly influenced by its location. 
With all these tips you might now have more ideas about how to name your restaurant. Make the title as appealing as you can and see how more and more customers get drawn to your restaurant.