With the impact of the coronavirus pandemic crippling nations and their healthcare systems, people are abiding by local laws, practicing social distancing, despite lockdown easing in many regions. While these precautions are necessary to combat the spread of disease, they have led to an economic crisis as businesses are now facing heavy losses. The restaurant industry, in particular, has taken a major hit. Many dine-in facilities have shut down their operations permanently. The restaurants that are still managing to operate are running on slim margins. Moreover, the global pandemic has forced many restaurant operators to seek outside capital support and small loans to stay afloat.  
Can Small Loans Help Restaurants Survive Financial Instability?
In a letter to NITI Aayog's CEO Amitabh Kant, the National Restaurant Association of India (NRAI) has represented the concerns of over 5 lakh restaurants in the country. The COVID-19 outbreak has impacted everyone, from operators and servers to delivery drivers in the food and hospitality sectors. According to the association, the Indian restaurant industry, having an annual turnover of over Rs 4 lakh crore and a direct employee base of over seven million, is fighting for survival amidst the Covid-19 outbreak. 
The NRAI has appealed for multiple relief measures from the government such as a complete waiver of all renewal fees on licenses and registrations for bars, banquets, etc. and deferment of all the statutory dues by at least six months to survive the Covid-19 impact.
Foodservice operators have also sought easy availability of working capital without major collaterals at low-interest rates, quick settlement of insurance claims against business loss, concessions on utility payments, and a direct tax holiday for one year.
Considering that rentals and labor expenses are the most significant components of the fixed operating costs, the letter claims that even after easing the lockdown, it would take many months for restaurants to become sustainable again. 
"Businesses have already defaulted, and operators cannot pay further salaries. We are probably looking at 15-20 percent of the restaurants in (the) organized sector shutting down," says Anurag Katriar, President, NRAI.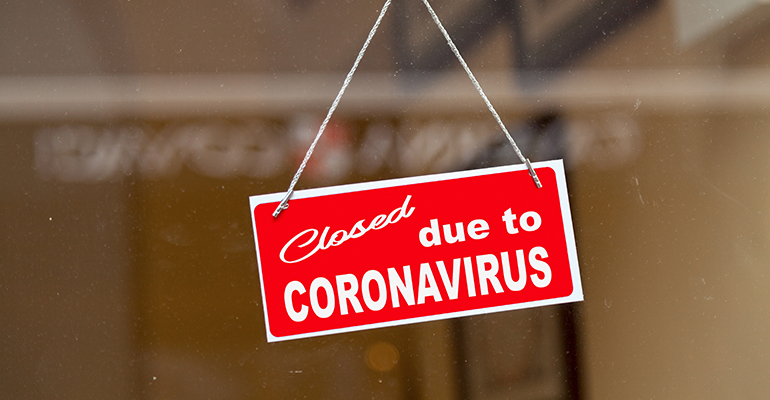 The recently rolled out MSME guarantee scheme will offer cheap government-guaranteed loans to businesses such as hotels, restaurants, and service providers, other than the MSMEs. In a series of tweets, Deepinder Goyal, founder of Zomato, also said that the company had announced the provision of working capital loans to their gold restaurant partners.
"We can only help facilitate loans to Gold partner restaurants as the transactions flow through us, and it is easier and cheaper for our fintech partners
to

underwrite it", he adds.
However, to fund the day-to-day operations and sustain the business, restaurants can go for working capital loans or short term loans, whose tenure usually is less than a year. Restaurants can opt for loans under various government schemes as well. Government institutions such as SIDBI are offering both long and short term business loans at slightly lower than market rates.
Many nationalized banks are also offering SME loans including special loans for restaurants. As per one of the government initiatives, MSME loans of up to INR 1 crore can be obtained under the CGF (Credit Guarantee Fund) Trust within an hour, even without providing collateral. However, the restaurant must have all the required documentation.
Given the current scenario, getting loan access from banks or NBFCs can also be a challenging task. This is where some of the top non-banking financial marketplaces such as Lendingkart, Capital Float, and Loan Frame can help restaurants in disbursing small loans. These MSME financing companies can lend loans from Rs 2 lakh to Rs 1 crore with nominal interest rates. 
The novel coronavirus has tested the restaurant industry in ways that were never experienced before. What worked in the past in favor of your restaurant's sustainability may not work now. However, it is critical to evolve and seek financial aid for better business sustainability.
Garner a comprehensive understanding of securing a bank loan for your restaurant business to keep the financial troubles at bay. Consider implementing a savings scheme and plan your budget wisely in order to build up a reserve. Look out for the right financial plans to recoup your business losses and augment your restaurant operations gradually!