The first thing that needs to be decided while opening a restaurant business is the type of restaurant or food business format. There are various types of restaurant formats and all these require different investments and have different profit margins and the time required for them to reach their breakeven point also differs from format to format. Read more about restaurant profit margins and how to increase them here. In this article, we have discussed the top food business ideas that don't require much investment, involve minimum risks and garner high-profit margins as well!
High-Profit Restaurant and Food Business Ideas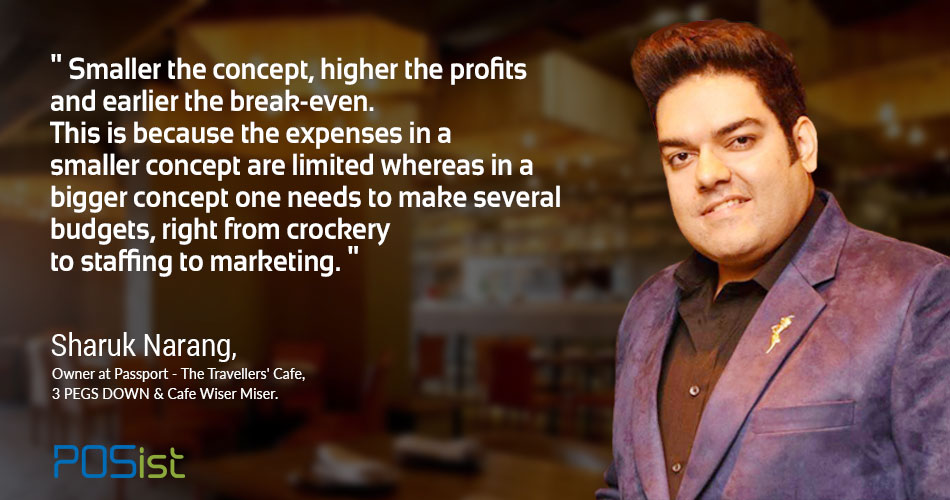 Different restaurants have different profit margins. Read below to know about the high-profit food business ideas in which you must venture into that will help you to garner immense profit.
1. Quick Service Restaurants
Quick Service Restaurants is one of the most popular food business ideas as it is low on investment and risk and yet generates high profits. The investment required for opening a Quick Service Restaurant is around Rs 5-10 lakh. Location is of utmost importance in a QSR since the entire business is dependent on the high volume of orders. Thus, you must set up a QSR in any densely populated area; it could be a high footfall market or a mall, big office complex, highways, hospitals, airports, university area. Quick Service Restaurants generally serve fast food that is semi-prepared from beforehand or can be prepared in a short amount of time.
You end up saving on the cost of setting up the seating space and furniture and the crockery. You also need fewer staff members since usually, QSRs are self-service restaurants. You would not have to do much brainstorming while getting your license in place, since you would just require three licenses, shop establishment license, police eating house license and local municipal authority permission.
The average menu price for a meal for two at a Quick Service Restaurant is usually around Rs 500-600. This can vary according to the cuisine and the type of setup you have.
Since the initial investment required in this food business idea is relatively low, coupled with this is the relatively high rush in terms of customers, these tend to help QSRs garner a high-profit margin, which approximately amounts to 25-30%. This helps quick service restaurants to reach their breakeven point within a year or so.
However, the QSRs are on the lookout for making a brand, hence whatever they get in return they spend it on further expansion. Hence, such long chain QSR formats usually require a minimum of 5-6 years to reach their breakeven point and enjoy their profit margin.
With the bare minimum monthly maintenance involved, Quick Service Restaurants have the potential of having a blooming success. Find out how to open a Quick Service Restaurant here.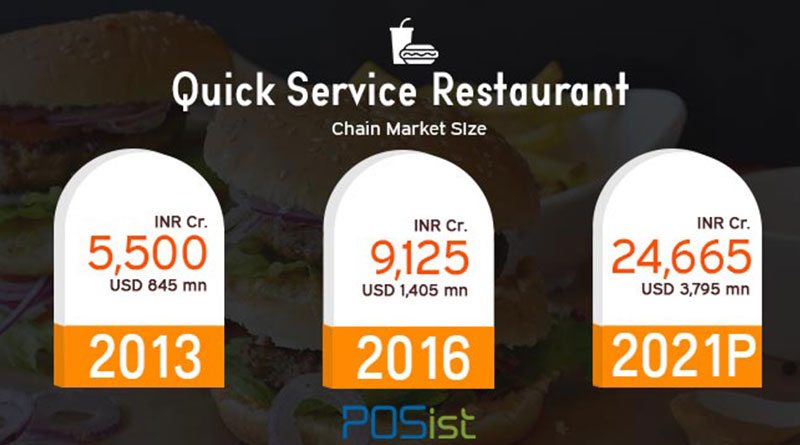 2. Casual Dine Restaurants
Casual Dine Restaurants are also a favourite restaurant format for new as well as existing restaurateurs. The investments incurred in this formats aren't that high but they have the potential to reach the breakeven point within 1 to 1 and a half year. The Profit Margin of Casual Dine restaurant is usually around 20-25%, making it one of the high-profit food business ideas in the restaurant industry.
When it comes to Casual Dining Restaurant it does not demand a posh locality hence the preferred location is high footfall area, malls and shopping streets (parking area is a must). Size of the area must not be less than 2000 sqft. The total investment required for opening a Casual Dine restaurant in India is roughly around 10-15 lakhs. The licenses required are Fire Safety Certificate, Shop Establishment, Police Eating House, Local Municipal authority permission with seating capacity, FSSAI Licenses, Liquor license, TIN no or VAT. The number of employees required is not less than 15 employees.
In contrast to their fine dining counterparts, the casual dining restaurant try and provide a more relaxed and casual environment with menu items that are working best in the market, presently, for example, burgers, sandwiches and pasta and of course they come with a range of bar menu. The average cost of customers per meal is Rs. 800 – Rs 1, 000 (for two).
According to a report by NRAI, "Of a Rs 9,500 crore restaurant business, casual dining forms the core with approximately Rs 4,000 crore. This is expected to touch Rs 9,000 crore by 2018 according to industry estimates. While the fine dine market remains around Rs 500 crore. The CDR market share rose from 2013 to 2016 and it is expected to rise again from 2016 (33%) to 2012(34%)."
This shows the immense potential that casual dining restaurants have in store in the years to come, making it one of the most profitable food business ideas. This article will serve as a step by step guide to open a Casual Dine Restaurant.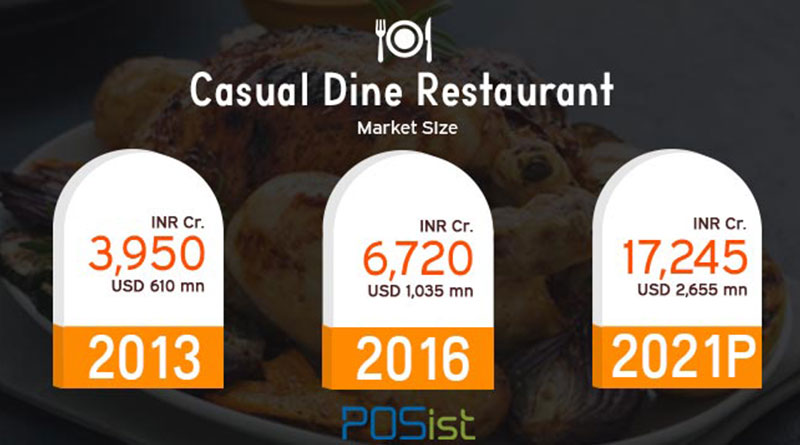 3. Food Trucks
This is another food business idea that has an immense potential of having a high-profit margin. While the investment is as less as Rs 10-20 lakhs, the profit margin that you would incur is quite a lot.
The major cost involved in opening a Food Truck is purchasing the Truck. A second-hand Truck can easily be converted to a Food Truck, the cost of which can be around Rs 8-10 lakh. You also require only a 3-4 employees to run a Food Truck. The licenses required for starting a food truck or a food cart are Fire Safety Certificate, Shop Establishment License, NOC from RTO, NOC from Municipal Corporation, FSSAI Mobile Vendor's License and kitchen insurance.
You should always target high footfall areas, like shopping street, office or college area and densely populated localities.  With this format, you will always have the liberty to change your location because it is highly mobile in nature!
It is not unusual to find Food Trucks having a long queue in most of the busy shopping streets or college areas. Here people are on the lookout for cheap and quick food, which they can quickly relish and get back to their work at hand. This makes this format extremely profitable and has the capacity to help you reach your breakeven point within 6 to 8 months. The estimated profit margin for a food truck and a food cart is roughly around 50%. However, the profit margins vary greatly from the type of food you serve. Profit Margins also vary from season to season and location to location.
Hence, if you are looking for high-profit food business ideas, then Food Trucks should be your choice. Find out how to open a Food Truck here.
4. Cloud Kitchens
If you are new to the restaurant industry and are looking for high-profit food business ideas, then you should sincerely consider opening a Cloud Kitchen. The initial investment in this food business ides is nearly negligible since you can cook at your own house kitchen, which will obviously have all the minimum equipment and utensils required, you can also save yourself from the monthly rentals that drain most restaurants. Your investment would not be more than 1-2 lakhs. The areas where you need to ponder into is the marketing for your kitchen and to get yourself integrated with various delivery platforms, once that is properly done you are ready to see the influx of orders and you will be able to reach your breakeven in no time.
In addition to small-scale cloud kitchens, there are also professional cloud kitchens, which carries on operations on a larger scale. This format is very much similar to the Quick Service Restaurants, the primary difference being that you don't need your Cloud Kitchen to be in a high footfall centric area, and here you can cut down on the shop & property costs.
Read how to open a Cloud Kitchen Restaurant here.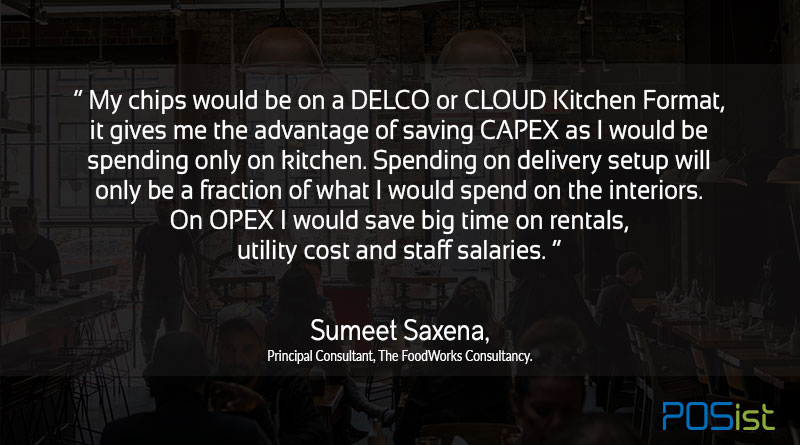 We hope we are able to provide you with a comprehensive understanding of what are the high-profit food business ideas where you should invest and reap rewards in abundance! Here are some other smart restaurant startup ideas that you should consider if you are planning to open a restaurant.