Weird bunch, cool colors, gaming on the floor, cool posters on the wall, workstation, parties – these words have been uttered to describe work culture of Posist, over and over again. Our visitors, interviewees, clients, new employees, and other people who walked into our premise have often raised their brows and smirked to have found our office and work culture "a bit weird". Yes, we are a bit different, and you may go as far as to call us weird but, we proudly accept it because we have a culture that contrasts usual, smothering 9-to-5 workplaces. The air around our workplace is strangely relaxed and friendly too, which doubles as the catalyst to think out-of-the-box and work beyond fixed hours.
Do we sound unbelievable? In order to clear the air and to present the real facts behind, we decided to give it a visual shot and produced a video.
The Making of the video
The video of 3.07 minutes (precisely) says it all – the real picture of Posist, including the place and people. The video bears a witness of a workplace that is oddly immune to politics, monkeying, bitching, bootlicking and the likes, the common phenomena that pollute many office places. Is it really our shared passion (you might read obsession though) for work? We are often questioned what bind us all and got us hooked to Posist.
Hence, we made a short video and want you to watch it. While you scroll down to the end and hit the play button, these snapshots and moments captured during making of the video will help you trace the trail to what led us becoming a wacky bunch of workaholics.
Shot# 1
The director, with his camera set on the tripod, was busy hopping, gliding, prepping up and exploring angles to find the best ones, around our office. He almost became one of us, trust me!
Shot# 2
Hours of planning, visualization, and discussions went behind to make every frame perfectly portray our work culture, eventually. Phew!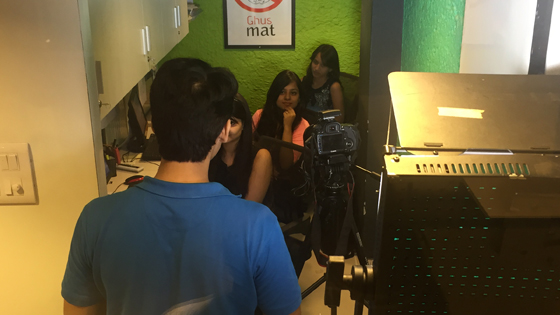 Shot# 3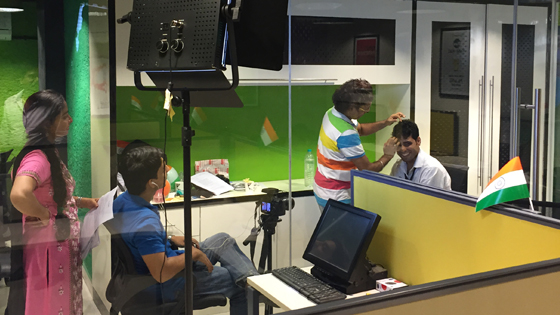 Touchup rounds: our employees had their touchup done to get ready for the shooting.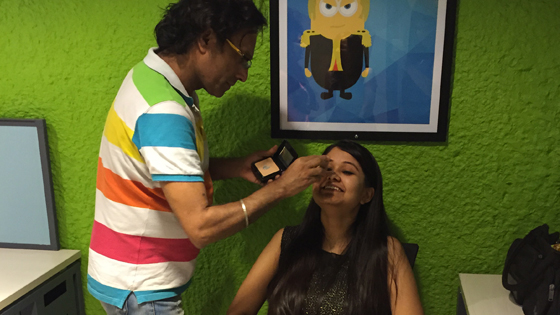 Shot# 4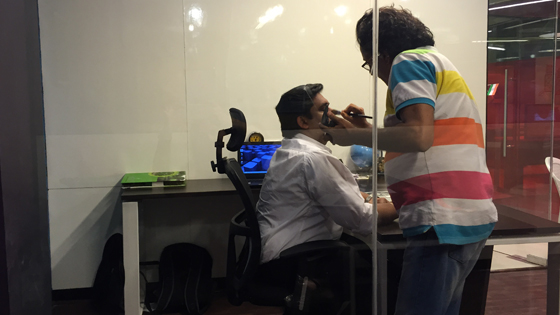 Then, it was our CEO's turn before his lights! Camera! Action moments!
Shot# 5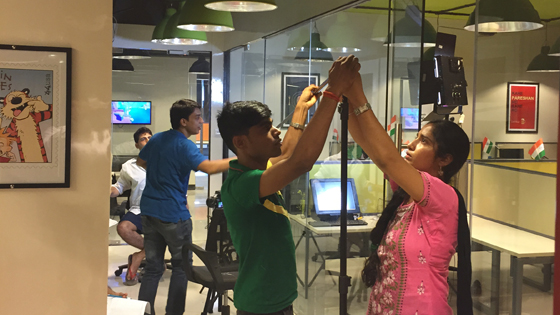 Our office premise was all equipped, wired (almost gagged) and geared up for the shooting. And, we were anxiously waiting for our turns too!
Shot# 6
Do you know we, employees here, yearn for irritating memos and being yelled at just to feel normal and not being conspired against? The director couldn't give it a miss but, capture in his frames!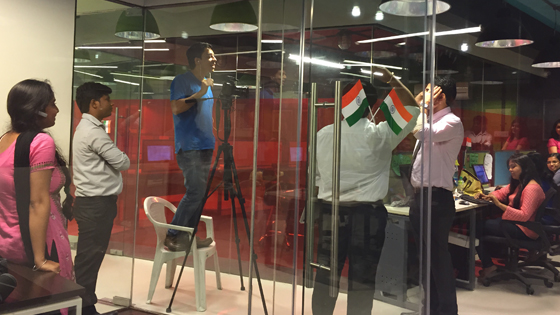 Shot# 7: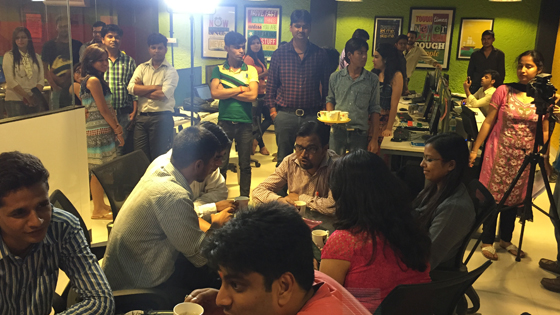 Missing brainstorming sessions over snack breaks is non-negotiable for us. As the camera went on rolling, it recorded us in the action!
Shot# 8: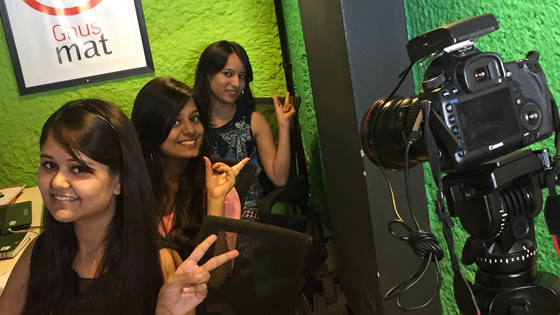 And finally, it's a wrap!  With this, your wait is over – watch out the video below to meet the Posist team [at your own risk!] to find out why we are called a "Weird Bunch". Please share your opinion on our weirdness below – we love memos, remember!