Rajkanwar Singh is a native of Chandigarh. He is a former international Lawn Tennis player. Post his schooling, he did a course in Culinary Arts from IHM Aurangabad. Rajkanwar has worked with a lot of hotels in the  UK and Europe. He did his MSc in Hospitality and Management from Bournemouth University. He sought a new direction in life and took a fresh plunge in the organic restaurant industry by starting his own organic outlet in Chandigarh, called AJA. Apart from being a restaurateur, Rajkanwar is also a food consultant to many retail food product companies and restaurants.  Rajkanwar is a frequent traveler and has wandered the streets of the world. He brings innovative world cuisine in a quick and healthy fashion for the customers. Also, Aja Fresh, Grilled & Healthy, his Chandigarh based outlet, has been awarded the "Best Healthy Restaurant in India" consecutively for two years.
In Conversation With Rajkanwar Singh of Aja
In an exclusive conversation with The Restaurant Times, Rajkanwar Singh talks of his journey in the industry, the story behind Aja, operational hurdles in running the business, and a lot more.
The Story Behind Aja
Aja means 'herbal healing' in African Mythology. Aja is a place that promotes and sells a  positive experience. It is inspired by the street food flavors from around the world, keeping it authentic and healthy to its essence. The evolved and innovative dishes are a  rich fusion of various dishes from Asia, America, Europe, and Africa. The USP of Aja is delivering nutritious food that is healthy and gratifying at the same time. 
At Aja, no preservatives or synthetic substances are used in the dishes. They use natural ingredients such as corn milk and palm jaggery for their sweet and nutritious flavor, replacing sugar and artificial sweeteners. The fresh and natural organic flavors at Aja are a major crowd puller. Aja has options for everyone thanks to their wide range of menu items. Whether you are vegetarian or a meat-lover, vegan or lactose intolerant, Aja is an all-in-one solution for the patrons!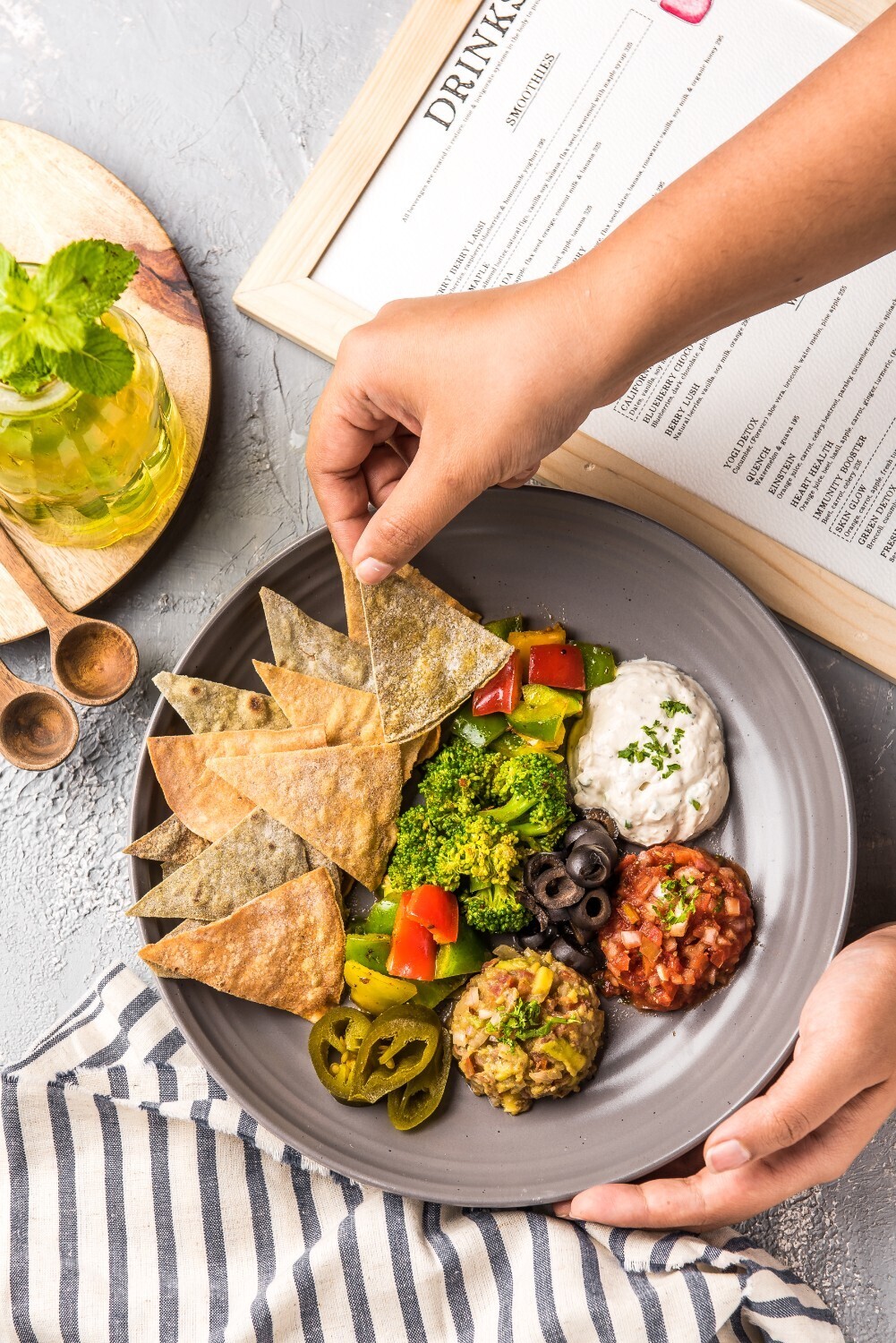 The Right Mix Of Food And Architecture 
Affordable nutritious food is one of the mottos of Aja Fresh, Grilled and Healthy. Along with being a restaurateur, Singh is also a hotel consultant and he realized that there was a dearth of healthy eating places in India. Also, Singh warns that not all the food items available at restaurants are safe to eat because of the excess amount of preservatives and synthetics mixed in them. Singh decided to bridge this gap in the food industry. 
"India is the diabetic capital of the world. The post eating experience in India is usually not that fulfilling and great. We, at Aja, cater to all demands, whether vegetarian or non-vegetarian, also gluten-free, vegan and lactose intolerant," says Singh. 
Singh says that they follow the 'Sattvik' style of cooking. Sattvik foods are healing foods that cause clarity of mind and body. A Sattvik diet balances out all the elements in our body, keeping you calm, positive and healthy. It fundamentally keeps the nutrition of the food items intact by following a certain style of cooking. In the Sattvik style of cooking, some food items are just boiled, some are just blended, in order to keep the nutrition value whole. 
According to Singh, they serve high-quality food that any parent would love to feed their children. Aja has curated an international experience and is a one-stop destination for customers who love eating out!
Aja's interiors were designed by a French architect to reflect a contemporary stylet, showcasing a new India. The restaurant featured in the world's leading design magazine "Arch Daily". 
At Aja, everything from the walls to the chairs is customized to create a unique dining experience. The classic interiors have a touch of subtle colors and it soothes the mind of the viewer.  Singh adds that the complete architecture was created to be functional and minimalistic. The tiny water bodies and green plants placed on ledges at various places have a subconscious effect on the customer's mind and work well as conversation starters.  The design emphasizes sustainability and creates an environment for patrons to communicate and collaborate!
Operational Hurdles In Running The Restaurant 
Running a restaurant is a complex but rewarding endeavor. There will always be surprises, but there are things you can do to ensure that service runs as smoothly as possible. It takes a considerable amount of time and investment to get the operations philosophy right – the prevailing mix of all the ingredients that make a restaurant do well includes marketing, online user experience,  guest experience and not to mention good food, that keeps your guests smacking their lips.
At  Aja, all the ingredients are imported from different parts of the country, keeping in view the authenticity and essence of every dish to make it nutritious and delectable at the same time. 
Singh says that one of the major challenges they have to face is sourcing the raw materials.
'Our passion fruit and peach comes from Kerala, strawberry from Punjab and similarly a lot of other ingredients from different parts of the country. It is a task to procure raw materials timely from different parts of the country. We then, blast breeze it for the entire year,' says Singh.
It is imperative to manage inventory by monitoring the existing stock, checking on theft and pilferage, recipe management and costing. 
Aja offers 100% organic food. Organic foods have become very widespread and often have more healthy nutrients, such as antioxidants, than their conventionally-grown counterparts. People prone to allergies to certain food items, chemicals, or preservatives often find their symptoms diminish or go away when they consume organic foods.
Another challenge faced was popularising organic good and educating the customers about the health benefits associated with organic food.
"Initially, we received a lot of discouragement from the general public. Aja, not being a stereotypical restaurant, serves Whey Protein, Healthy Desserts, Homemade whole wheat pasta and pizza and Low-Calorie Salads, which are fairly new for the general public and they were not very welcoming about the new venture. The public also had a question regarding the name of the brand and was not very satisfied with it," says Singh.
Singh mentions that they had to conduct educational marketing campaigns for the patrons so that their questions were answered and they could understand the concept and also the nutritious facts related to the food items. Their main motto is to educate the young population of Chandigarh about healthy eating habits and how simple food can be naturally cooked and yet be delicious. The overall concept and ambiance helped them to stand out in the market and now Aja is one of the leading restaurants offering healthy organic food.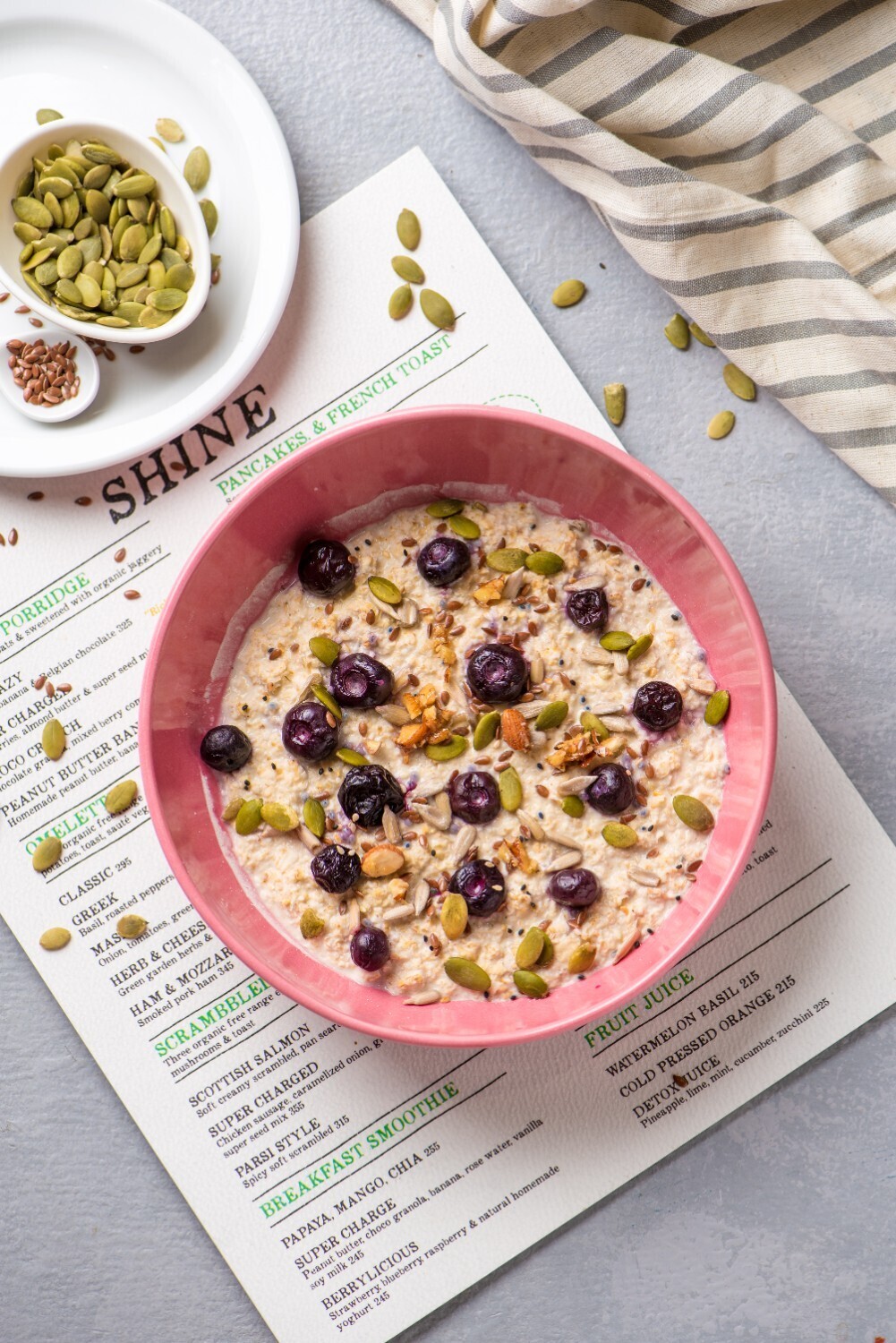 Technology  & Secret Sauce To Success
The typical consumer might think that restaurant success is all about amazing and mouth-watering food. But increasingly, owners and decision-makers in restaurants are looking to restaurant automation technology as part of the success recipe. Customers are at the heart of the decision to implement the technology. The top three reasons to implement restaurant technology are customer feedback, cost-cutting, and efficiency. Singh, at Aja, uses Posist for their end to end operations management. 
"We have been using Posist, from day one at our outlet. It helps me keep track of the hourly sales and assists me to analyze performance during the peak hours of business which makes operations at the restaurant more efficient. Posist is crucial to understand the operations of any business, life has become simpler," says Singh.
Singh adds that his secret sauce to success is giving the most satisfying experience which ultimately drives customers to come back again. It is vital for any restaurant to keep innovating their menu so that it does not get monotonous for the customers.  Singh concludes by saying that they are soon to expand to Delhi bringing their delectable organic food for the Delhites!