The Twisted Bakery, a leading customized cake company based in Sainik Farms, South Delhi was founded in 2014 and is headed by London trained baker Arsheen K. Jain. Apart from creating visually stunning designs, the bakery also specializes in making cakes across a wide range of delectable flavours.
Arsheen Jain of Twisted Bakery Talks About the Gourmet Food Industry
Arsheen in a candid interaction with The Restaurant Times by Posist explains her journey of getting into the baking industry, learning and her insights on Bakery Business. Edited excerpts.
When did you think of opening up your own Bakery? What were your initial thoughts about the business? What was the approach?
Arsheen Jain: I was first introduced to the world of baking at the age of thirteen when my mother, who is a passionate cook herself, started encouraging me to bake cakes and try out icing recipes. I fell in love with the whole process and found baking to be a very soothing and rewarding experience for me. I soon perfected the art of baking and used to love trying out different recipes for family and friends on their special occasions. Customized cakes became a rage in India a couple of years back and like everyone else I was swept up by that trend too.
In 2013 I was looking out for a customized birthday cake for my father and came across a home baker who had done a professional course from the USA and was creating some amazingly designed cakes. I started following her journey and fell in love with this new art of literally transforming cakes into actual pieces of art with the use of fondant.
I started following some international renowned bakers like Sharon Wee and Peggy Porschen and that is when I decided I wanted to take my baking to a professional level and went to London to pursue a course. After I came back I started my venture by the name of The Twisted Bakery with an aim of introducing some innovative flavour concepts and designs to excite customers.
What kind of problems and challenges did you face at initial stage? How did you overcome them?
Arsheen Jain: I come from a working family background and have little experience in the nuances of setting up and running a business. This was my first brush with entrepreneurship and I literally had to rely on my limited knowledge to see this through. I spoke to a lot of peers in the same industry and took advice from almost everyone who was willing to give it on how the food business works.
As with any startup, I too faced my fair share of challenges in terms of setting up the business, spreading the word, catering to different kind of customers and slowly and steadily gained confidence in taking decisions as I learned from my mistakes. I got married within a few months of me starting my bakery and I guess the major challenge for me was setting up my kitchen all over again and getting used to a whole new environment.
What is the average investment required to open a bakery? 
Arsheen Jain: Though the initial investment required to get started as a home baker is minimal, if you are dealing with customized creations the expenditure is mostly on good quality hardware. One does need to invest in ovens, kitchen aids and basic baking equipment and setting up initially can cost anywhere between Rs 1 lakh to Rs 3 lakh.
What are the essential equipment required in Bakery? Which is the most expensive equipment in a bakery?
Arsheen Jain: The partial list of the essentials that one must definitely procure while settings up a bakery are: industrial-sized oven, mixer, weighing scales, chillers, food display counters, cash register etc. Also, you need to get as many quotations from suppliers as you can. This will enable you to select the best deals.
For me the priority was to invest in a good commercial mixer since bakery has a lot to do with sugar and dough which has to be blended perfectly, you need to have the best in class mixers which can help you to blend this mixture to perfection. A good quality Kitchen aid mixer can easily be bought in a price range of Rs 40-50,000. Of course, this cost goes up according to the size of the mixer.
What is the USP of your Twisted Bakery? Who is your target customer?
Arsheen Jain: My main aim behind Twisted Bakery was to offer more to customers in terms of flavours and concepts than just making customized cake designs. Our USP lies in creating unique flavour combinations. I am a huge fan of Heston Blumenthal and I greatly admire the way he plays and experiments with flavours.
We participated in food shows last year like The Grub Fest where we sold over 500 cupcakes in 3 days and received an amazing response from our audience on our boozy cupcake collection which includes flavours like Jack Daniel cupcakes, Mojito delight, and popcorn caramel cupcake. We incorporated different flavour combinations which people had never heard of before and were very excited to try. During the show, the word on our cupcakes spread with NDTV featuring our desserts and we had people pouring the second and third day asking for our boozy cupcake collection.
How do you reach your target customer? What marketing tools you use to promote your Bakery?
Arsheen Jain: We actively participate in major food shows across India like Palate fest and Grub Fest and have so far made our majority of loyal customer base through these shows. We also promote the business through digital and social media marketing.
How do you ensure customer loyalty? What are your views on customer retention?
Arsheen Jain: I believe the first impression is the last impression and that is the golden rule we follow when we cater to any customer. The personalization and attention to detail one provide goes a long way in bonding with your customers and have them come back to you. I have delivered some cakes myself to key clients and spent time in discussing themes, flavour profiles in detail including sampling sessions which have really gone down well and has been appreciated by a lot of my customers.
Arsheen Jain: Be passionate about the core business of what you are entering into and do not give up easily. Setting up any startup is not an easy task and the bakery business will have its highs and lows and only as one is committed and willing to put in everything can you turn it into something beautiful.
How do you see food industry growing? What are the upcoming food trends in Restaurant and hospitality industry in 2016?
Arsheen Jain: Over the recent years there has been a paradigm shift in the awareness of the gourmet food industry in India thanks to shows like Masterchef. People are aware of the latest gourmet sensations going around in the market are willing to explore new things.
Locally sourced fresh ingredients inspired food will be the hot trend of the year as audiences are now leaning towards farm to table inspired cuisine. Chef inspired restaurants which highlight Indian cuisine with a Michelin star presentation will also be a hot trend this year.
How do you sum up 2015? How do you see coming years for your business?
Arsheen Jain: 2015 has been a great year for us in terms of the food shows Twisted Bakery has participated in. We also tied up with a couple of leading caterers in Delhi and supplied desserts to them for some high profile weddings in Delhi. Our next step is to start a baker session for aspiring bakers to share learnings and tips on how to hone their baking skills.
What are your expansion plans? Are you looking forward to any kind of funding?
Arsheen Jain: We are looking at setting up an innovative dessert bar in Delhi which is inspired by Heston Blumenthal's craziest dessert recipes and offer the Delhi audience a sweet experience in unique ways that they might not have experienced before. We are now looking into funding options to take this idea to the next level.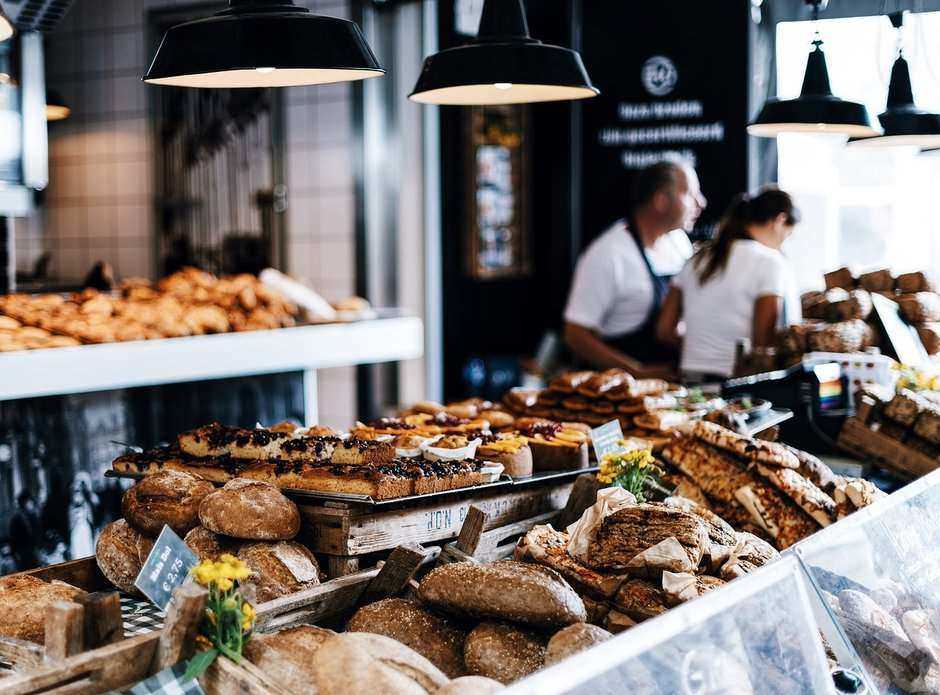 The bakery business has lately seen an upsurge since a number of home bakers and small bakeries are also coming into the market. The demand for baked goods has increased, making the bakery business a lucrative one. Employ these tips to make your business a success.