A restaurant industry veteran, Tapan Vaidya is currently the CEO of PJP Investments Group, owner-operators of Papa John's in the UAE & Saudi Arabia. With 35+ years of experience across India & the Middle East, Tapan has been associated with the development of hundreds of restaurants across these markets with brands including Papa John's, Chili's, Burger King, Pizza Hut, and Outback Steakhouse. Tapan also founded Talli Turmeric® – a hugely popular polished casual dining brand serving authentic Indian food, located in Mumbai, India. 
Currently focused on developing and expanding Papa John's in the UAE and Saudi Arabia, Tapan is keen to give back to the industry from his deep knowledge and hands-on experience. With the current crisis that the industry has now faced for over a year, Tapan has dug deep to bring new insights and creative solutions in handling his business.
How menu innovation and technology is paving way to success for Papa John's 
In an exclusive conversation with The Restaurant Times, Mr. Tapan Vaidya, CEO of PJP Investment Group, discusses the new menu innovations and proactive steps taken by the group to enrich their customer experience.
Adapting The Menu To Ongoing Customer Trends
Papa John's recently introduced new additions to their award-winning vegan menu with items such as BBQ Vegan 'NoChicken' pizza, Vegan 'NoChicken' Mexican Ole pizza, Vegan 'NoChicken' Superpapa pizza, etc. Going by the data, the CAGR growth rate for the vegan market in the MENA region between 2019 and 2027 is projected at an astounding 9.84%.
Globally the use of plant-based products is on the rise and the industry itself could be worth more than $140Bn by 2029. Considering this as a great opportunity, Papa John's added some unique plant-based innovations to its menu. For this, the brand partnered with a Holland-based company, The Vegetarian Butcher. The partnership with this Unilever group company enabled Papa John's to replicate the same texture and taste of its meat-based products
The new, no-chicken plant-based pizzas that were launched with the campaign, 'Love Pizza, Love the Planet' addressed the ethical and environmental concerns of their customers. According to Tapan, the campaign was received so well by the customers, that the consumption well exceeded their estimates.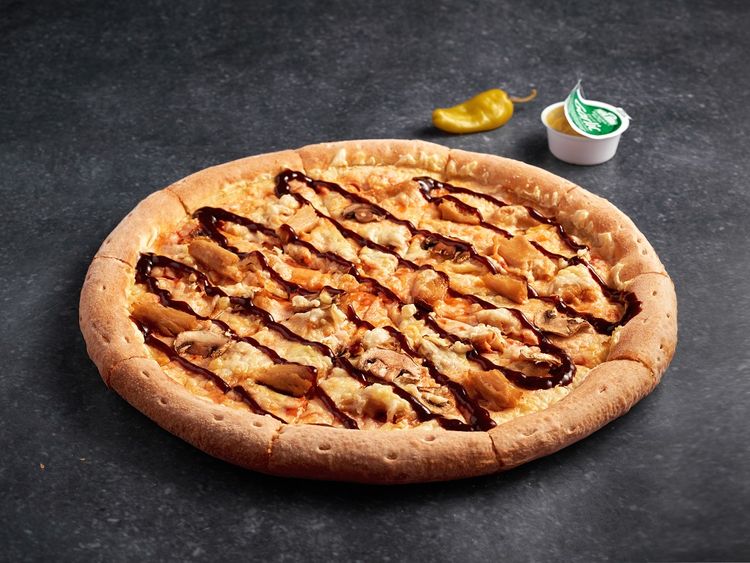 Mastering the Art of Customer Retention 
Papa John's has been one of the first brands to establish their own website, online ordering system, and mobile app, long before the pandemic. The brand has had a solid rewards program known as 'Papa Rewards' that was not only rewarding for customers but also dynamic. The program enabled the marketing team to closely track all the customer movements. This helped them better understand which customer is spending how much amount, at exactly what all items.
However, the program most importantly gave very interesting insights on the number of customers downloading the Papa John's app but missing a purchase for weeks. With this information, they could target a specific group of customers and entice them with more rewards, such as Papa points that can be used within a stipulated time frame. This allowed them not only to acquire customers directly but also maintain an ongoing relationship and generate loyalty from them. 
Significance of Technology in Streamlining Restaurant Operations
The Covid-19 pandemic is said to have accelerated the shift to digitalization by 5 years. As a result, the technological and investment shifts that were forecasted to take place in the F&B industry around 2025, are already happening today.  
During the first quarter of 2020, Papa John's received 37% of orders through digital channels with 63% of orders still coming via conventional channels such as call center, on-premise orders, etc. During the second quarter, with lockdown restrictions in effect, it turned the other way around, with the brand receiving 37% orders through the offline medium and 63% orders via digital.
Today, in spite of restrictions being eased in the UAE, Papa John's continues to receive 58% orders via digital mediums and Mr. Tapan believes that the number would only keep on increasing. 
Intertwining technology with customer experience will prove very successful for restaurant businesses.
From the time the order is taken to the time, it is delivered to the customer, this important KPI that Papa John's follows is entirely being recorded with the help of technology. Along with this, the brand leverages apps like Zenput to help them streamline opening their restaurant daily with a day-to-day checklist. To ensure the safety of employees, they use Bluetooth thermometers and real-time image-based audits that are fully backed by robust technology. 
Mr. Tapan concludes the discussion with a very pertinent piece of advice for the budding restaurateurs.
Direct customer acquisition is very important for restaurants. To protect your profit margins, one must have their own digital assets. Similarly, building a good relationship with third-party food delivery aggregators is equally important.  Remember not to sell your product short and have a laser-sharp focus on ensuring that your revenues continue to exceed your costs!
Watch Tapan Vaidya in an exclusive F&B Talks session with The Restaurant Times.