Foods Gate Company is a leading F&B firm based in Saudi Arabia that creates, builds, and operates modern concepts and cuisines. Mr. Aldrees was always passionate about food and culture and dreamed of sharing his passion with the country and introducing different cuisines to the Saudi market.
Before starting Foods Gate, Aldrees started his career in the financial sector with Samba Bank, and later Alawal Bank. Then he took on a new challenge as a Financial Analyst in Aldrees Petroleum & Transportation Services, a company with 605 gas stations in Saudi Arabia.
In 2012, Aldrees embraced his lifelong dream and entered the F&B sector with a clear vision to be among the leaders in the food and beverage industry in Saudi and the Gulf region. Aldrees started the company by acquiring Tokyo, the first Japanese restaurant in KSA founded in 1985, and turned it into a culinary hub by adding recipes, dishes, and different flavors that Saudis love. Today, the company has captured a large share of the Japanese cuisine segment running as many as three brands TOKYO, IRORI, and KIMONO with multiple branches. Aldrees also has great plans to grow the portfolio with different cuisines and brands.
In Conversation With Saad Aldrees, Co-founder & CEO of Foods Gate Company  
In an exclusive conversation with The Restaurant Times, Saad Aldrees, Co-founder & CEO of Foods Gate Company, discusses how the brand is creating signature dining concepts and culinary experiences in the Saudi F&B space. 
This is the first in a series of interviews that will be hosted by our guest host, Peggy Li, Managing Partner at SBS Affinity Consultancy, who brings 18 years of experience working with Michelin-starred fine-dining across the UK and the Far East. During her career, Peggy has worked with some of the greatest chefs including Joël Robuchon, Gordon Ramsay, and Atul Kochhar.
Peggy: It's such a great pleasure to be invited as the guest host on F&B Talks. Today, I have the honor and privilege to introduce you to Saad Aldrees, CEO of Foods Gate Company. Thank you so much for joining us on the show, Saad. 
Saad: Thank you so much for having me. It's a pleasure and honor to be asked to appear with you on the show. I hope that we can be of help to anyone who's watching or listening to this interview today.
Peggy : Please take us through the early days of Foods Gate and where this whole idea came from?
Saad: When I began my restaurant venture with Tokyo, it took me at least three to four years to grow the basic understanding of how to run a restaurant. I was always comfortable with Japanese cuisine and thought of capitalizing on it instead of tapping into other cuisines. Targeting different segments in Japanese cuisine made it easier to have additional brands, such as Kimono and IRORI, on top of TOKYO.
Peggy: How has your transition from banking been? From looking after over 600 units of gas stations in Saudi to transitioning to F&B must have been quite a journey.
Saad: Despite the high pressure, the oil and gas business is still a 9-5 job. However, the restaurant business is almost like a 24 hours job. It's endless. You need to be active on your emails, WhatsApp, phone because you don't know what will happen next.
Peggy: Since 1985, when you first opened your doors, tell us how you managed to keep customer interest in Japanese cuisine and Tokyo alive. How did you retain them? And do you see demand for this type of cuisine growing in the future?
Saad: Imagine a Japanese chef coming to Saudi Arabia, to the middle of the desert in 1985 and opening an authentic Japanese restaurant; what are the risks involved? The founding chef of TOKYO traveled to Japan once a month or so just to procure some of the products and ingredients that were impossible to find here in Saudi Arabia. I am talking about my early experiences with TOKYO; the general perception about Asian food in the early 90s in Saudi Arabia was not very positive. Asian Food was associated with being raw food, and eating raw food wasn't popular among the local community back then. However, when the country started opening up to tourists and Saudis began traveling more, customers increased. I think the customers have now gained a better understanding of modern Japanese cuisine.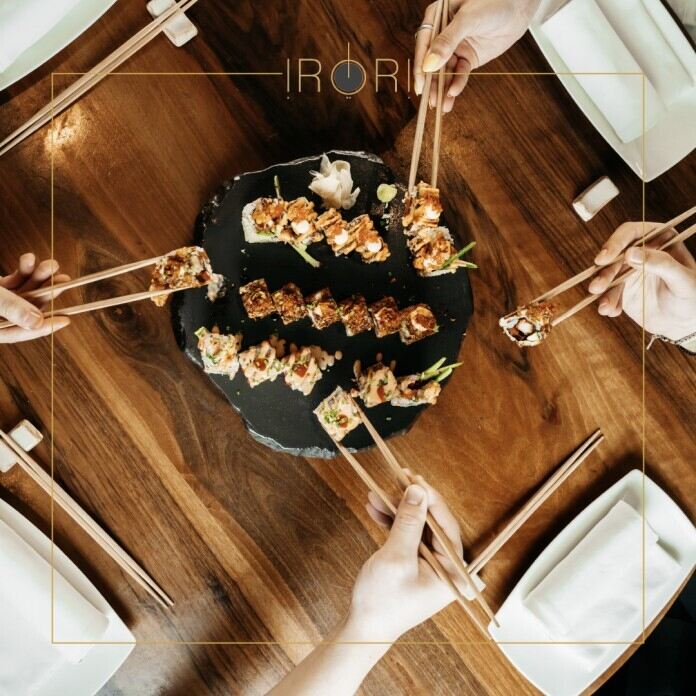 Peggy: What would you say are the key challenges for setting up a specialty restaurant focusing on ingredients that are not native or easily sourced in Saudi? And how did the pandemic challenge your supply chain? Is that still a challenge? How are you managing all this?
Saad: There are certain key challenges for setting up a specialty restaurant whose focus ingredients are not native or easily sourced locally. This leads to having more suppliers and the margin is higher because not many suppliers will go to the trouble of procuring something from Japan. But it is easier to procure our raw materials now than before because the number of businesses and the demand for Japanese ingredients is more. On top of that, we have our own team. They are doing a fantastic job in partnership with many suppliers and partners in handling major projects. 
Peggy: With all the exciting changes in KSA – like vision 2030, the government's massive effort to push the growth of the tourism of Saudi- how do you think these changes will impact or benefit the business? And in your personal opinion, being one of the visionary restaurateurs in the kingdom, how do you see this helping the Saudi restaurant industry as a whole? 
Saad: Massively.  We try to target tourists from around the world to come and explore our country, our home-grown restaurants and encourage international brands to come and open their branches here. Because I know personally, some brands said that it was impossible for them to open in Saudi Arabia, but now their units are under construction. This is how strong the Saudi market is right now. It's the strongest F&B market in the Middle East. And I'm pretty sure that it is going to be the culinary capital of the GCC region very soon. 
Peggy: We understand that your organization is involved in CSR, especially the partnership with the Female Higher Institute for Tourism and Hospitality, as it's the first of its kind in Saudi Arabia. What is your vision for women's empowerment in KSA? How did you start associating with it?
Saad: It was a suggestion from my HR director. He said that there is an institute that provides training for Saudi ladies. There is an initiative from the Saudi HR Development Fund, where they even subsidize their salaries by 30%. We all see a higher percentage of female workers nowadays, and many of them are showing interest in working in the restaurant industry, which is fantastic. 
Peggy Lee: So with this initiative, how much time or resources does Food Gates have to dedicate to training the right people? 
Saad: We have a Learning and Development Manager, and she's doing a fantastic job in monitoring these ladies while studying at the Institute. She does weekly visits and checks up on them to see if they're happy or facing any problems. And if they are facing any issues, she will solve them right away with the help of the Institute. 
Peggy: So, is this the first batch of ladies you're working with, or do you already have some graduates that have joined the team at Foods Gate?
Saad: We're looking forward to their graduation. We have two agreements, one for females, and we have one for males. And we have 18 females and 40 males in the training program that will join our team.
Peggy Lee: You said that there are more females in the restaurant industry; how do you see this trend evolving and elevating women empowerment overall in the Kingdom?
Saad: A massive transformation has taken place with the way Saudi women think about working. Earlier, they were fine just getting a job as an officer, but now they have a very entrepreneurial way of thinking.  Even if it is for a short period, they want to learn. They want to start their own business, which is good for the economy and the competition.
Peggy Lee: So after finding yourself a new way of sourcing your human resources, what's next? What is in the pipeline for Food Gates in 2022? 
Saad: We've been working on some different brands. We're tapping into Mediterranean cuisine, Indian cuisine, as well as burger joints, and pastry shops.
Peggy Lee: Are you thinking of doing something like a cloud kitchen concept of Sushi at TOKYO or maybe opening up a Food Gate Cloud Kitchen with multiple brands?
Saad: We are testing this idea. We have signed with KitchenPark to test how the cloud kitchen concept would work because we know that our project is sensitive, and we need to try it first. We'll give it three or six months. If feasible, we'll build our cloud kitchen where we operate all our brands. That's why we signed with KitchenPark. 
Peggy: Finally, I would like to ask, what will be your message or word of advice to our peers, colleagues in the industry, or any future restaurateurs who are aspiring to open a restaurant or start their venture in the Kingdom?
Saad: Try working in a company before starting your own business. Unfortunately, I didn't have this opportunity because there weren't many companies that matched my way of thinking back then. But now, there are many, because there are more businesses in this sector. So try to work even for one year. And then I'm sure you're going to form a better understanding of how to start a business. Think of expanding your network because you need a vast network to sustain this business, and doing this would facilitate many things for you when starting the business.
For the full interview, please watch the video interview between Peggy and Saad. As Saad noted, please visit the kingdom, see it with your own real eyes and understand that it's not just a myth or gold rush that people think of.  The boom in the KSA restaurant industry is more than that.