Running a restaurant today is one of the most challenging jobs. Despite the impact of the pandemic, the restaurant industry is on its path to recovery. To understand the different perspectives of the restaurant community on thriving in the 'new normal', POSist, has released the India Edition of its POSist Restaurant Industry & Market Evolution (PRIME) Report. The report will give you fresh insights into what the restaurant community feels about the new normal and the challenges and opportunities it represents.
Key Highlights From The POSist Restaurant Industry & Market Evolution (PRIME) Report
The survey launched earlier this month records responses from 300+ restaurant operators across India to understand their point of view on the impact of COVID-19 on the industry and highlights their thoughts changing consumer behavior towards dining and food delivery and suggestions on how to address it. 
These are some of the key insights from the POSist Restaurant Industry & Market Evolution (PRIME) Report. 
An Increased Demand For Cloud Kitchens & Delivery Services
With extreme competition in the restaurant space, high rentals, and rising costs, the future of delivery-related services seems more promising. During the lockdown, the average order value jumped by 2X from the pre-COVID level making it evident that takeaway and home delivery have become major sources of revenue for the restaurant industry amid the ongoing coronavirus crisis.
When restaurant operators were asked which areas they would like to invest into if they had additional funds available, 52% of the respondents placed their bets on setting up a Cloud Kitchen or a delivery-only outlet of their brand. Whereas, 44% expressed interest in technology solutions to digitize their restaurant operations. 
Food Hygiene and Safety More Important Factors Than Price 
The COVID-19 pandemic is likely to alter consumer behavior permanently and cause lasting changes to the way people eat out. High standards of hygiene, innovation in food packaging, and newer ways of delivering food will be preferred by the customers. The survey highlights that 80%+ restaurant operators feel that food quality and safety will surpass price as a decision making factor for cost-conscious customers. 
Evolving Customer Preferences Towards Online Food Ordering 
As home delivery proliferates, consumer behavior is changing and perhaps to the advantage of the restaurant operators. According to restaurant operators, food aggregator platforms still remain the most preferred medium for customers to order food online. In the last 6 months, 57 percent of orders came from food aggregator platforms whereas 43 percent of the orders were received via direct channels.
Out of the 43% who chose direct channels, half of the respondents said that they preferred ordering via WhatsApp or by calling the restaurant, 28% chose the brand website or app for ordering and the remaining 22% chose social media channels like Facebook, Instagram for direct ordering.
High Operating Costs And Rentals Posing A Serious Threat To The Restaurant Industry
The restaurant industry provides direct employment to 7.3 million Indians, and it is estimated that an equivalent number is engaged in ancillary activities that have also been severely hit by the pandemic.
The challenges, in particular of the restaurant sector, are manifold given that the business model is such that the proportion of fixed operating expenses is very high. In the survey, restaurant professionals ranked high operating costs and rentals among the biggest challenges they face today in running a successful restaurant business.
65 percent of restaurant owners across India ranked high operating costs in the form of variable expenses such as labor, food, salaries, marketing, etc as their biggest pain point, followed by 55 percent citing fixed rentals as a challenge.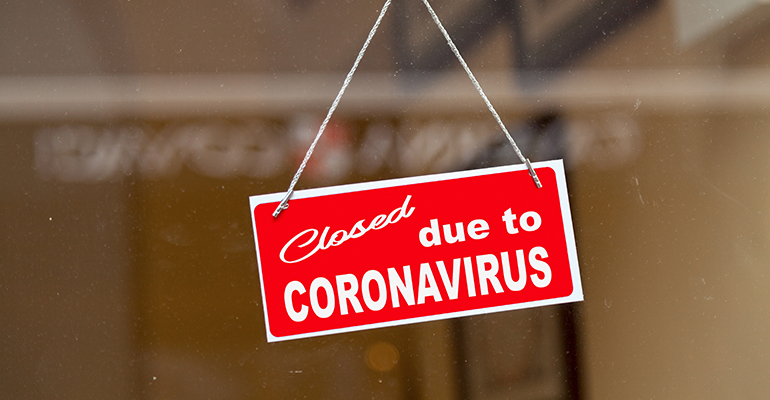 Technology: The New Norm In The Restaurant Industry
As restaurants in India reopen, they face challenging conditions such as rising infection waves, strict social distancing norms, and consumer safety concerns. One thing is certain that the restaurant market will look a lot different than it was pre-pandemic.
Consumers are showing a greater interest in restaurants that are following hygiene measures such as contactless dining to control the spread of the virus. Digital technologies such as QR code ordering, online ordering channels like website and mobile applications, and digital payments are amongst the most prominent technologies that will become a must-have for any restaurant.
Interestingly, 80% of the restaurant operators agreed that deploying technology was important in these times. 40 percent of restaurant operators said that they were willing to invest between 10-20 percent of their revenue in technology. 
"Despite the impact of COVID-19, the restaurant industry is anticipated to be one of the first industries to bounce back to normalcy. With more and more customers using the latest technology to interact with restaurants, it is important that brands take a look at how technology can accelerate their dining experience and online ordering business. It's not surprising that 80% of restaurateurs agree that technology has become important to run a restaurant business in today's time. We expect contactless dining & the concept of cloud kitchen to gain momentum, paper menus will be replaced by digital and QR codes, and a lot more will change the way we dine-out. As India recovers from COVID-19, technology will play a significant role in reviving the restaurant industry."-

Ashish Tulsian,

Co-Founder & CEO, POSist
To access the full report, click here.