One of the speakers we had in the power talk discussion was Mr. Samrat Reddy, Founder & CEO of Drunken Monkey, a Hyderabad based smoothie chain operating in 16 cities with over 65 outlets. Mr. Reddy shared some expert strategies for reworking operational plans to stay afloat amid the pandemic and emphasized the importance of having long-term planning to drive growth. 
According to Mr. Reddy, all restaurateurs must look at the following three touchpoints that are important for surviving this period and thriving in the long run.
Reducing the basic costs

Improving the branding strategy, product quality, and focusing on product value

Keeping the brand mentally healthy.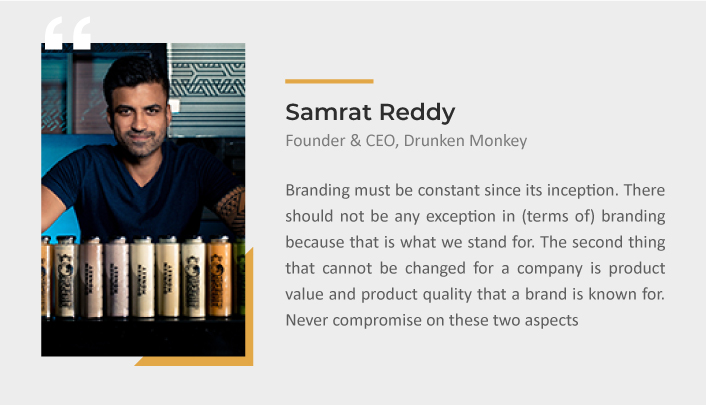 Mr. Reddy disclosed that just before the pandemic, they were working on a full revamp plan for the brand operations. From a cafe-based model, they wanted to move to a product-based model. The pandemic helped in speeding up the strategy which would have otherwise taken a long time to process. 
Posist Mixer South India Chapter 1.0: Minimizing Overhead Costs For Better Control
Mr. Reddy has been running a franchise business for the past 4 years. Upon being asked how difficult it was to manage a franchise as well as company-owned stores through this pandemic, Mr. Reddy said that keeping an eye on the functioning of each business is what worked in their favor. 
"The logic doesn't change, whether it is a company or franchise. The strategy remains the same for both business models. If we are strong with the additions, planning, very clear in the approach and do not worry about the short term outlook or impression (of the franchise business), it becomes easier to handle the business"
Typically, most revenue inflows for restaurants come from only 20 percent of the menu items, and 80% of the menu items contribute 20% to the overall revenue. He advised business owners to control costs by focusing on certain products, such as bestsellers and value for money menu items. An excellent piece of advice Mr. Reddy gave was not to cut down product manufacturing cost as it could compromise the quality of the product. 
Mr. Samrat's advice to the F&B businesses that are reopening post lockdown and have to revive in the market and regain customer confidence is to utilize extensive measures that will help to regain existing customers without putting much effort financially. Once when the businesses reach a stable level, it is a stage where they should ideally look forward to acquiring more customers. 
Keep watching this space for detailed coverage of the Posist Mixer, South India Chapter 1.0 event.