Even with the perfect ambiance and tasty delights, your bakery business may not flourish until you have invested in a robust bakery management system. Choosing the right bakery POS system is essential for your business to deliver the perfect customer experience. By implementing a robust bakery management software, you can optimize and automate the entire bakery operations and increase the shelf life of your baked delights without having to compromise on the quality. This article discusses the top bakery POS features that owners must look for while choosing a bakery management solution for their business. 
Top Features That You Should Look For In A Bakery POS
The best bakery POS systems are equipped with features such as recipe management, detailed inventory tracking, and barcode management. As speed is incredibly important along with ease of use, features such as customer relationship management (CRM) and marketing features drive better growth.
Here is a detailed explanation of the top bakery POS features that would help scale up your bakery operations. 
1. Detailed Reporting
Generating detailed business reports is crucial to understand the functioning of your bakery business. Lack of reporting hampers day to day business operations, especially for large bakery chains. Reports and analysis provide critical inputs on what items are selling the most, and which areas require changes if any.
Negative customer feedback, low sales, or improper inventory management are all issues that can be quickly addressed using a cloud-based bakery POS which provides multiple detailed reports on an hourly basis.
Detailed reporting feature also allows restaurant owners to create custom dashboards and export the data to business intelligence tools for a better understanding of the business. Therefore, it is essential to invest in bakery management software that can generate reports automatically and provide a detailed analysis of how to improve your business and win more customers.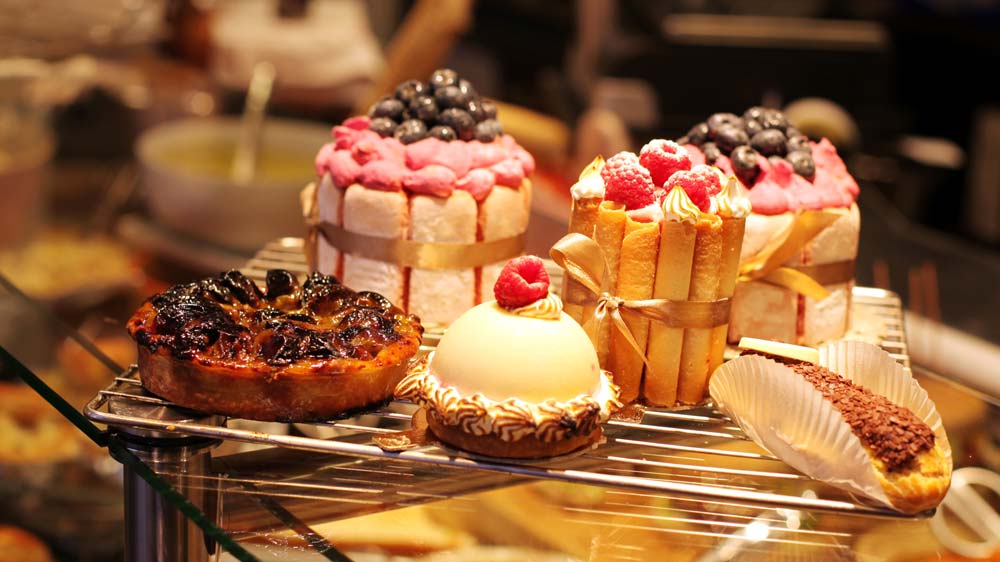 2. Central Kitchen Management 
As a bakery chain owner, you might face inventory problems while managing multiple outlets. A comprehensive bakery POS provides better control of the stock requirements of multiple outlets effortlessly. With this feature, bakery owners can acquire better control over the items that are baked, delivered, and wasted until the finished product is out for sale. The central kitchen module also helps you to keep a list of bills, both receivable and payable, handy so that you can analyze your accounts better. 
3. Recipe Management
A crucial part of recipe management involves setting up a standardized preparation process for all your dishes. The Recipe Management feature ensures consistency in your baked goods and keeps your food costs in check. 
A detailed standardized recipe that is implemented across all outlets helps in minimizing any possible errors while baking the dishes. Managing the recipes centrally also lets you lower your food costs to a large extent. With this feature, you can keep track of the stock consumed while preparing an item. 
4. Inventory Consumption
Bakery businesses must follow the basic principle of First In First Out (FIFO) with the aim of utilizing the existing stock first. A similar FIFO method is applicable while utilizing the available stock and sending the inventory-related orders to vendors.
A robust POS system enables bakery owners to run an inventory check at the beginning and end of the day. It provides them with a better understanding of raw material consumption.
Operators can calculate the remaining inventory and decide whether to order more raw materials. These systems also enable the setting up of automated reorder alerts that streamline the process of replenishing the stock. The Inventory Management module in the bakery management software thus minimizes wastage, ensures shelf life optimization, and curbs the overall food costs.
5. Advance Order Booking Module 
A bakery business thrives on getting a high number of advance orders. That is why you must ensure that the bakery POS you invest in provides you with a platform that is equipped with a comprehensive facility for taking advanced orders. 
Check if the bakery management software is also adapted to receive advance payments from the customer, along with keeping all the customer information in place. The details of the advance payment must include the mode of payment, scope of deliverables, and an automatic reminder to remind you well before time to start preparing the order.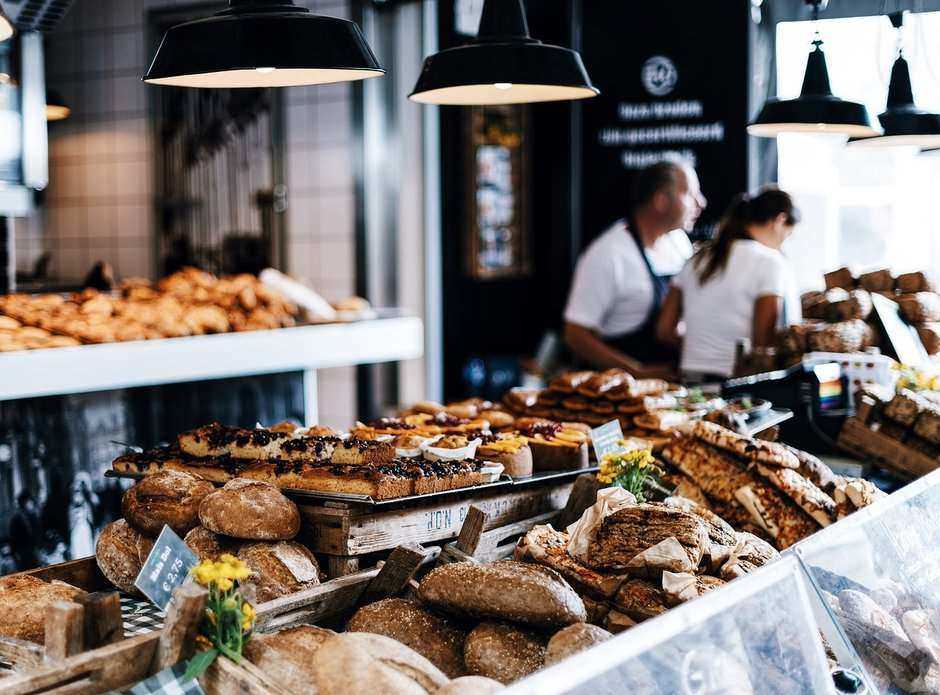 6. CRM Integration
Customer Relationship Management is the most important part of customer engagement. It will be virtually impossible for bakery chains to build relationships with customers without the use of CRM technology. The CRM database provides information regarding purchase patterns and behavior of your customers in the form of reports and helps you make informed decisions based on the data. 
Customer data captured from multiple sources such as online ordering systems, food aggregator platforms, or in-store purchases are automatically updated into the CRM. With a CRM module, you can create tailored SMS and email campaigns and run loyalty programs to achieve maximum customer engagement. 
7. Barcode Management
With the growing importance of automation in bakery operations, the POS barcode scanner has become indispensable. It speeds up the billing process immensely, improves efficiency, and increases customer delight. When the entire bakery operation is technology-driven, bakery owners need not worry about internal thefts or pilferages. 
Identify the right features for your bakery POS to increase your bakery business's overall efficiency and reach out to more customers. In case, you need expert advice in deciding the right software for your bakery, contact us!