It is a proven fact that existing customers spend more over a period of time than new ones. While there are ample other ways to boost sales, loyalty program is a reliable solution. The aim is to make the customers happy and satisfied in order to retain them. Restaurants are rightly paying more attention to customer experience.
However, to keep them coming back, you still need to ensure that customers are rewarded based on the number of visits or sale volumes. In the new normal, the big challenge for brands is to increase points redemption and loyalty program participation, thereby increasing your restaurant sales. If that is not the case, you need to put some extra effort into enhancing your loyalty program. 
This article will highlight the different ideas that you can implement in order to increase the efficacy of the same.
How To Use Loyalty Programs To Boost Restaurant Sales
Here are some ideas you can adopt to hone your loyalty program in order to grow your restaurant sales.
1. Incentivise Your Customers With Complementary Items
Imagine walking into your favorite restaurant and the staff greets you with a complimentary dish. When customers know that you have something special in store for them, it always keeps them engaged. Incentivising your customers in the form of points and rewards is thus one of the greatest ways to retain loyal customers and keep them coming back. 

You need to evaluate what it is that your customers value the most and give them what they want. For example, you can greet them with some complimentary dishes depending on their frequency of visits. A complimentary starter to elevate their meal or a generous dessert at the end of the meal is good to go. You can also try giving away free cupcakes on your customers' special occasions, for example, birthdays, marriage anniversaries, etc.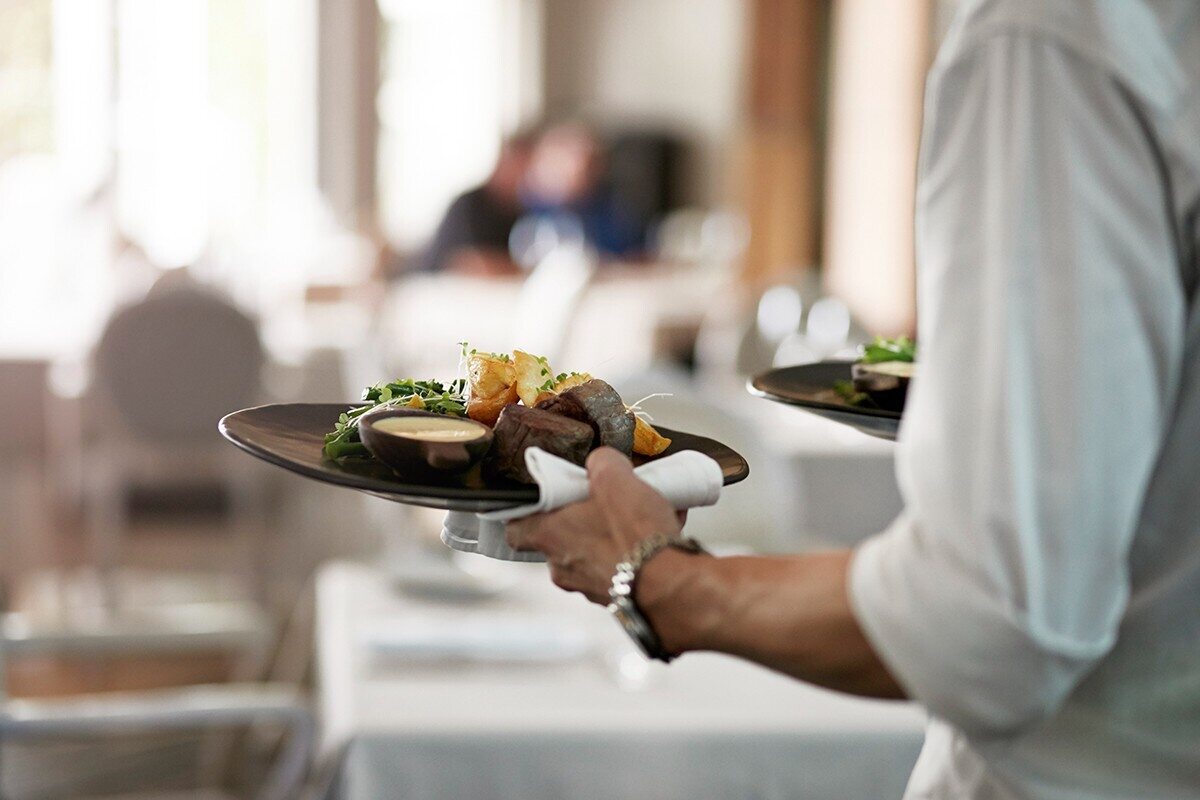 2. Adopt Reward Programs
When it comes to restaurant reward programs, the rewards must be something that can be used by the customers on their upcoming visits. In addition to this, these rewards also compel them to come back as all customers are looking for valuable discounts in one form or another.

These rewards are even more important in the post-COVID scenario to make the customers stick to your brand. To make the customers constantly interact with your brand, you need to come up with either point-based, tier-based, or discount-based loyalty programs. 
Point-based Programs
Point-based programs are the most common type of rewards that allow the customers to earn spend-based rewards. They are the redeemable points that the customer accumulates based on their frequency of visits. Not just visits, you can also reward your customers if they share or tag your outlet in their social media stories, review it, give positive feedback, or participate in quizzes or contests. One of the biggest examples of a successful retail brand that uses point-based loyalty programs is Starbucks. As of October 2020, the brand had around 19.3 million members and generated more than half of its revenue through its reward programs. 
Tier-based Programs
Tier-based programs provide different benefits on different levels. The higher the rank, the better the benefits. This type of loyalty program motivates the customers to reach higher ranks to avail themselves exclusive benefits. The tiers can be created on the basis of number of visits, number of points earned, etc. A US-based fast-food company, Chick-fil-A has been utilizing the tier-based loyalty program since 2016. On the base level, every dollar gets the customers 10 points. On the second or 'silver' level, every dollar gets 11 points. Further, on the third or 'red' level, every dollar gets 12 points to the customers. However, they need to spend a minimum of $100 to qualify for silver and $500 for red level. 
3. Incorporate Loyalty Programs Through Online Ordering Systems
It is highly likely for customers to spread the word about restaurants that they are the most loyal to. To build that level of loyalty, there have to be few efforts made. You can try deploying online ordering systems in order to implement loyalty programs with ease and pump up your sales. Besides loyalty points, website designs, easy-to-navigate mobile apps, simplified user interfaces, etc. also play an important role in determining the loyalty of customers.

Integrating with online ordering systems provides the restaurateurs with customized layouts to design easy-to-navigate websites and mobile apps that draw customers' attention. In addition to this, efficient ordering procedures and timely deliveries leave a positive impact on customers' minds and make them happy, consequently increasing their loyalty towards the brand.

4. Utilize The Power Of Referral Programs
Being a restaurateur, you should never underestimate the power of referrals. Referral programs help you build your customer base by turning existing customers into brand advocates. People who are already loyal members of your restaurant's loyalty program refer other customers to join your program. In this referral program, both the parties – the one who is referring and the one who is being referred – get a fixed amount of points which can be redeemed later. It is like a chain reaction that brings more and more loyal customers to your brand. Harness this crowd power to your advantage and make the most of it. However, you need to ensure that the initial customer base is exceptionally loyal to your brand such that they think your brand is worthy enough for them to refer others to.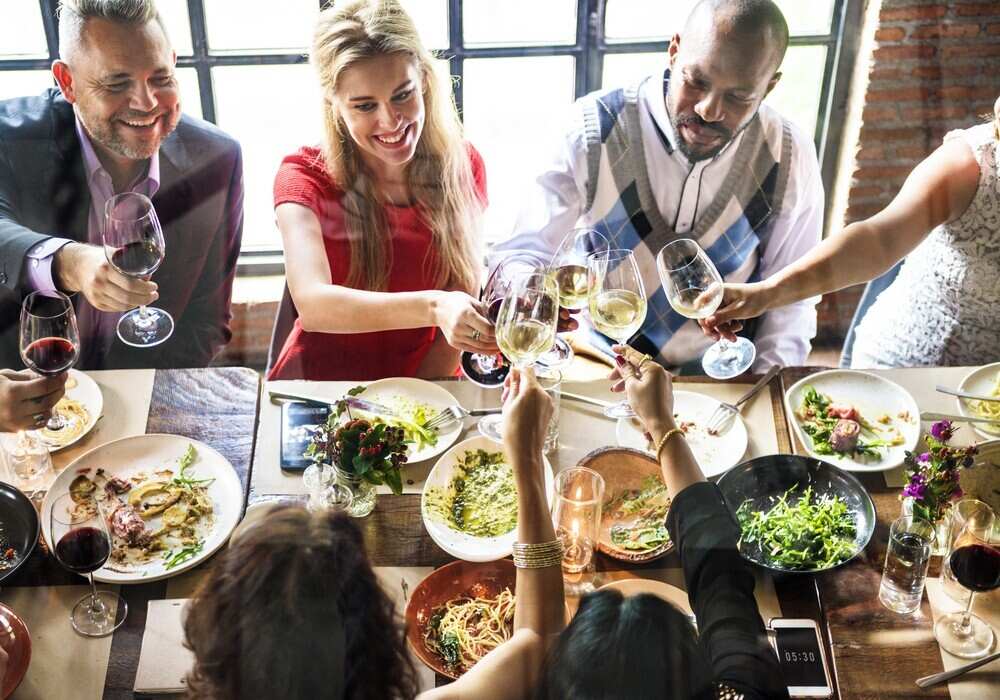 5. Waiver Off Delivery Fee
Post-COVID scenario, customer preferences have changed to a great extent. Almost everyone prefers to get their food delivered at their doorstep, rather than stepping outside and exposing themselves to the virus. You need to figure out ways to instil loyalty in your customers while they wait for their orders to arrive. Waiving off delivery is one such way. It is the perfect way to draw customers' attention and entice them to order from your restaurant. After all, who likes to pay more?

The POS system associated with your outlet keeps track of each customer and each order. By using this data to your advantage, you can easily figure out the most frequent visitors of your outlet and waive off their delivery fee as a reward for their loyalty towards your outlet. However, you need to be selective while waiving off the delivery fee and not offer it to every customer. Customers must reach a specific level of loyalty in order to avail this benefit such that they get more food at reasonable prices, along with profiting your business. 
Loyalty programs, if incorporated successfully, can bring a major difference to your restaurant's sales. You need to market your loyalty program well in order to expand its reach amongst the customers, and also ensure that it is working out well with the assistance of sound POS software. Try out these ideas and witness the growth in your restaurant sales!