When we talk about restaurant marketing and promotion, most people think of discounts, coupons, and special offers, such as the classic buy-one-get-free deals. These techniques are some of the oldest tricks in the marketing book and work well to draw in customers. However, they are not always the best solution. For one, offering special deals and discounts can be costly. Secondly, such strategies may not bring in loyal customers. In other words, if a customer tries your restaurant simply because of the discounted price, they are less likely to return when you go back to charging full prices. So, while these classic restaurant promotion techniques work well, they may not give you the best results. The good news is that there are several unique and creative restaurant promotion ideas that will help you attract and retain customers.
Restaurant Promotion Ideas That Will Work Like A Charm For Your Business
Scroll down to take a look at the top special restaurant promotion ideas to spike your sales in no time.
1. Collaborate with Local Businesses for Special Offers
The power of collaboration is often overlooked in the restaurant industry. However, it can get you incredible results in regards to sales. The idea is to partner with other local businesses to offer special promotional deals to your customers. As a restaurant, you are the ideal promotional partner for movie theatres, music events, entertainment venues, and other fun places such as amusement parks and escape rooms.
So, if you are a fast-food restaurant, partnering with a video arcade could do wonders for your sales. On the other hand, if you are a fine dining restaurant, consider partnering with a local civic theatre. There are multiple ways to go about offering special offers. For instance, people can get a discount on the event ticket if they are able to show they dined at your restaurant. Alternatively, they may receive a discount at the restaurant if they purchase the event tickets with it. Remember, such collaborations benefit both businesses involved. So, do not hesitate to reach out to local businesses.
2. Understand Macro Trends In Sales Pattern
Do you make more sales on some days as compared to others? Or perhaps you have noticed that business is slower during certain hours every day? Understanding such macro trends in sales patterns can help you with restaurant promotions. You can transform these slow periods into some of the busiest hours for your restaurant by offering time-specific incentives.
For example, many restaurants offer special discounts during lunchtime on Mondays and Tuesdays. This is because sales are typically less on these days as compared to other days of the week. The goal is to pick on such trends and use them to your advantage. So, let's say, if you find that your sales are particularly low on Monday, you could offer 20% off on appetizers or introduce Happy Hour.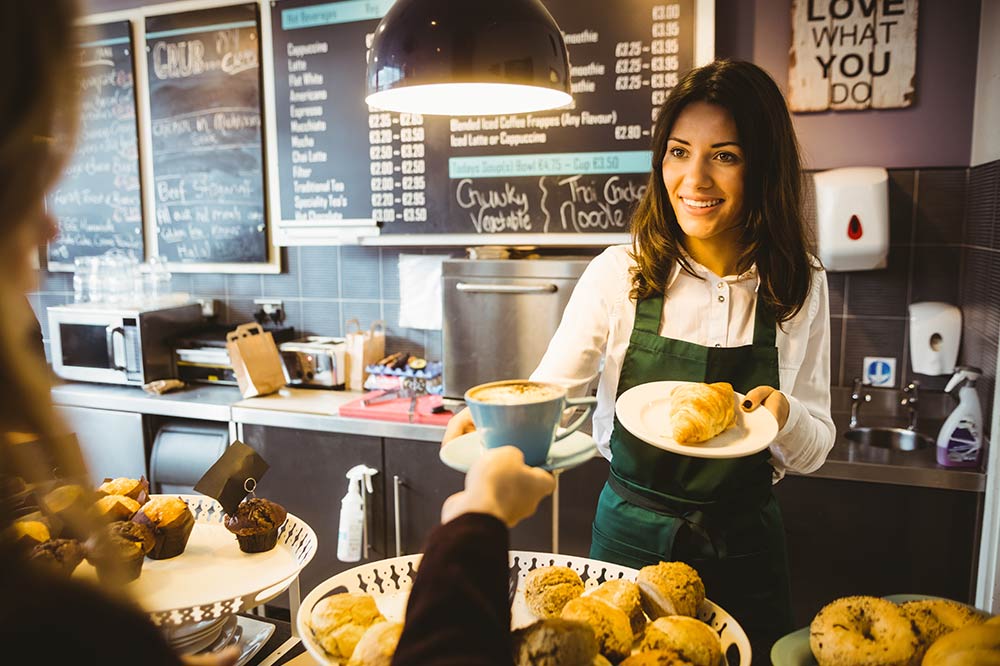 3. Go Big on Special Events 
Hosting special events at the restaurant works like a charm to get the word out about your restaurant and attract new customers. Plus, it is an excellent way to give your loyal customers a fun excuse to visit you again. There are multiple special events that you can consider hosting at your restaurants, such as wine tastings, themed parties, and cooking classes. 
You can also organize social events, such as book reading or a fan group meetup, to entice customers. Another great option is to host meet-the-chef nights. Foodies will love the chance to meet their favourite chef and learn more about how things work in the kitchen! Regardless of the kind of event you hold, always aim to offer something special to your customers.
4. Schedule Live Music
Want to create a unique ambience that is hard to beat? If yes, then schedule live music at your restaurant. It is an extraordinary restaurant promotion idea that will not only attract music lovers from all around but will also enhance the dining experience for your customers. There are quite a few options that you can choose based on the type of your restaurant and your customers. 
For example, a high-end jazz band or classical music is a better option for fine dining restaurants. On the other hand, if you are running a hip cafe, you can consider hiring rock and roll musicians. You can also offer karaoke and invite the customers to have some fun on the stage. The bottom line is if you offer the perfect food and the right music, your customers will never want to leave!
5. Show Sporting Events
Watching your favourite sports events can be a lot of fun, especially when you do it with friends and have delicious foods to eat. Many people want to go out to watch the big game, hang out with friends, and drink and eat. Why not provide your customers with the opportunity to do just that? It is a great restaurant marketing technique that produces incredible results.
Next time a big sports event, such a FIFA or any local game, is around the corner, use your social media platforms or email listings to invite customers to the sports event showing. You will be surprised to see the large groups of people that arrive to watch the game.
While offering crazy discounts may seem like the perfect solution to increase sales, it is not always the best restaurant marketing strategy. What you really need to do is think out of the box and offer customers something unique, fun, and interesting. 
Doing so will help them remember your restaurant and help convert them into loyal clientele. Try out the above-mentioned restaurant promotion ideas to attract more customers every day and see your restaurant rise to the top!