COVID-19 has had a hard-hitting impact on the restaurant industry all around the world. In the UK, the conditions were no different. The decline of the restaurant industry in the nation was 'dramatic' during the first lockdown. Sales fell almost 90% below the usual level, leading to a loss of revenue worth £25 billion. Thus, thinking to increase restaurant sales was definitely a big question back then.
However, sales picked up post lockdown on the back of government initiatives like 'Eat Out to Help Out'. In August 2020, online ordering expedited sales volumes, taking them above the pre-COVID levels.
This article aims to show how UK restaurateurs managed to increase restaurant sales in the new 'touchless' world and discuss some of their best practices. 
Increase Your Restaurant Sales With These Tips
COVID-19 has brought along a structural change in the global restaurant industry. In the new normal, where everything is recommended to be executed without physical contact, the UK has performed really well in carrying out the same, which is why there are no COVID-19 restrictions in the nation anymore as of July 19, 2020. 
With normal services making a comeback, restaurateurs must be thinking – finally the time is here to increase restaurant sales and make up for the lost revenues. But how? Here are some ways you can boost your sales, post-pandemic. 
1. Leverage Online Ordering
Due to the fear of contamination, customers have switched enmasse to online ordering from dining in, where they can order with just a few clicks. To provide a seamless experience to customers and increase your restaurant sales, you need to integrate with food delivery applications or come up with your own online ordering platforms by integrating with open source APIs like that of Posist. 
While both options are convenient for customers, the commission charged by food aggregators like JustEast and Deliveroo is quite a bit higher than online ordering platforms. However, the commission is quite justified as besides online ordering, these food delivery applications help build your presence among the customers and also provide your restaurant with a delivery staff.
However, you may not have the option of opting out of certain services and this can affect your revenues, especially if you run a small restaurant. Depending on your finances, you can decide to pool your resources with other restaurants in the vicinity to start a delivery service of your own.
2. Optimize Your Menu
Menu optimization is important today as most of the orders have become delivery-focussed. The food presentation, texture, and taste do not remain the same compared to the food served freshly in dine-in facilities. Thus, there arises the need to make the menu more compact and customer-friendly. 
Furthermore, you should also take a critical look at the dishes that are not making any sales and just increasing the cost of the inventory. Such dishes need to be struck off the menu. Building a limited menu can also make it easier for customers to choose their order. In addition to this, you can also alter the menu prices by observing your competitors and market trends.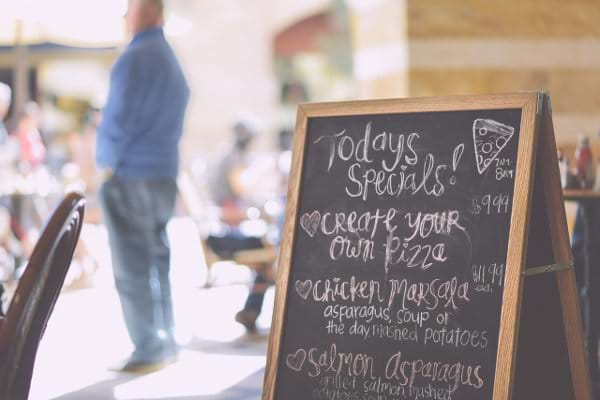 3. Start Catering Services
You can start catering as a side hustle, rather than relying only on dine-in or delivery services. This will act as an additional revenue channel and improve cash flow. You can start by catering to parties, corporate events, charity events or any such occasion. Providing catering services will expand your customer base and reach a wider audience. Consider setting up a separate catering menu on your website that customers can access easily.
4. Expand Your Social Media Presence
You need to expand your social media presence to let more and more people know about your restaurant. Even if your food quality is tremendous, if your outlet is undiscovered by people, it is unlikely that it would make any sales. Thus, platforms like Facebook, Instagram, Twitter, LinkedIn, etc. should be leveraged to their full potential to spread the word about your restaurant. 
Furthermore, you should also design a website that collates every little detail of the outlet. Not only this, but it should also give an option to customers to order online. 
5. Digitize The Kitchen
Digitizing the kitchen is important to handle multi-channel orders in the minimum amount of time. With the easing of restrictions on the UK restaurant industry, large volumes of orders, not just from online channels but also from dine-in facilities are expected in the days and weeks to come. Digitizing the kitchen will help you seamlessly handle all the orders and eliminate any discrepancies. 
A sound POS system should be installed to track the preparation and delivery status of each order. When each procedure is this systemized, table turnaround time and food costs are bound to decrease, allowing the restaurant to serve more customers, thereby increasing revenues. There are numerous other ways a restaurant POS boosts the sales of a restaurant like inventory management, customer relationship management, personalized marketing, etc. 
6. Experiment With New Marketing Strategies
Post pandemic, restaurants have been coming up with novel ideas to market their business. This is the best time to try out new marketing strategies. If any of them works out, you can notice a dramatic increase in sales and customer engagement. If not, there is nothing to lose.
For example, many restaurants have introduced ready-to-make kits to help customers recreate the authentic taste of their restaurant, at home. You can use this strategy to market your best dishes to the customers and get feedback on the new additions to the menu. 
Restaurants in the UK have gained new freedom with the removal of the COVID-19 restrictions. There will be renewed competition with each brand aiming to expand their business as much as possible and in as many aspects as they can. In order to not get left behind, follow these tips to increase your restaurant sales and stay cut-to-cut in the competition.