Cloud kitchens, also known as dark kitchens, virtual restaurants, delivery-only restaurants, and ghost kitchens, have disrupted the restaurant industry and opened up new horizons for restaurant operators. The cloud kitchen concept has already been making a mark in geographies such as India and Singapore, where the demand for doorstep food delivery is continually increasing. Going by a recent study, food delivery is now gaining huge popularity in Saudi Arabia. According to recent statistics, the online food delivery industry is expected to grow and register an annual revenue of USD 2Bn by 2023. As the market size for online food ordering services is extensive, many businesses have launched delivery apps that provide speedy doorstep food delivery, connect restaurants, fast-food chains, cafes, and catering services to the end customers.  An increasing number of Saudi restaurants are now connected to one or more delivery platforms. This also provides an excellent opportunity for them to enter into the food delivery segment and explore the revolutionary cloud kitchen concept in Saudi Arabia.
Debriefing The Cloud Kitchen Concept In Saudi Arabia
The cloud kitchen business model doesn't offer a dine-in facility and relies entirely on taking online orders. Customers place orders via online platforms, and this explains why cloud kitchens invest heavily in establishing their own website/mobile app and partnering with third-party aggregators. 
As customers have now become convenience seekers, a rise in online food delivery has been observed. When third-party food delivery platforms such as Deliveroo and Talabat first appeared in the Saudi market, they aggregated demand for online food delivery.
Diners can view menus of different restaurants, place orders immediately, track delivery status, and choose from among multiple payment options all on a single app. Food aggregators also offer better discoverability to cloud kitchens, hence becoming one of the most preferred brand promoters for cloud kitchens.  
Cloud kitchens are strategically designed to remove all the delivery-related challenges in the supply chain system. They are capable of generating a substantial volume of orders from a small, limited area. Typically a traditional restaurant is able to process 15-20 delivery orders per hour. However, a fully automated cloud kitchen can efficiently process up to 60 delivery orders with minimum employees.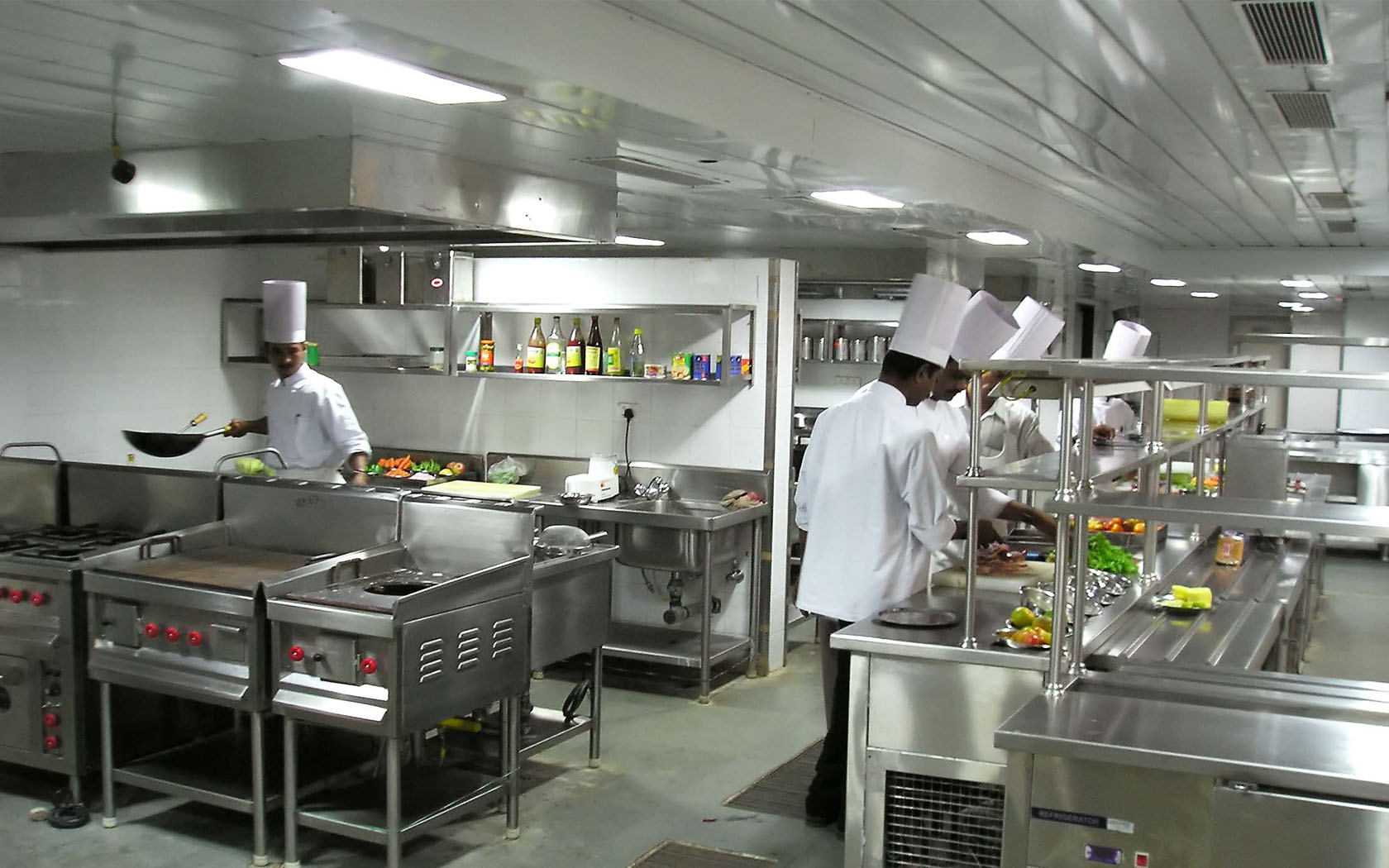 Cloud kitchens aim to maximize the utilization and revenue from per square foot of kitchen space. The multi-brand cloud kitchen and kitchen-as-a-service (KaaS) concept have emerged from a single kitchen space setting an example of how the same area and resources can be utilized efficiently.
The advantage of operating several brands from a single kitchen space is the broader exposure to multiple segments of the food delivery market. It also caters to the ordering habits of a wider customer base. With the customer data at their disposal, restaurant operators can better understand customer preferences and utilize it to develop new brands aimed at specific demographics or geographic areas. 
A restaurant trying to expand the business and enter a new market can simply lease a unit in such shared kitchen spaces and start operations without any hassles. These shared kitchen spaces come equipped with all the necessary equipment and the required infrastructure. A restaurateur can simply bring in the essential raw materials and staff, and start operations from Day 1. The cloud kitchen business model makes scaling operations and expansion in new geographies extremely easy.
Better Dynamics
While the infrastructure cost for opening a traditional restaurant is quite high, the cloud kitchen concept, on the contrary, requires substantially less investment. Considering the high rentals in opening a restaurant at a suitable location in Saudi Arabia, cloud kitchens gain a competitive edge over brick-and-mortar restaurants as the rental costs of cloud kitchens are much lower. 
Being delivery-only restaurants, the cloud kitchen concept is free from the baggage of creating a remarkable dine-in experience for the customers. The typical size of the cloud kitchen setup ranges from 300 sq ft for a standalone kitchen to 1200 sq ft for multi-brand cloud kitchens. 
One can modify the kitchen unit and optimize the food-making process as per requirement. Ghost kitchens require less investment, as there is no need to find a prime location with high footfall. One can start a cloud kitchen business in Saudi Arabia, with one-third the investment required to launch a traditional dine-in restaurant. Moreover, since there is no front-of-the-house, restaurant operators need not worry about investing in interiors or hiring hospitable wait staff to ensure a great guest experience.
These factors play a significant role in bringing down the manpower costs of running a cloud kitchen business. Therefore, it would be right to say that cloud kitchens are a low-risk yet highly profitable business model. They provide restaurant operators the flexibility to experiment and cut down on the overheads, making for a profitable venture.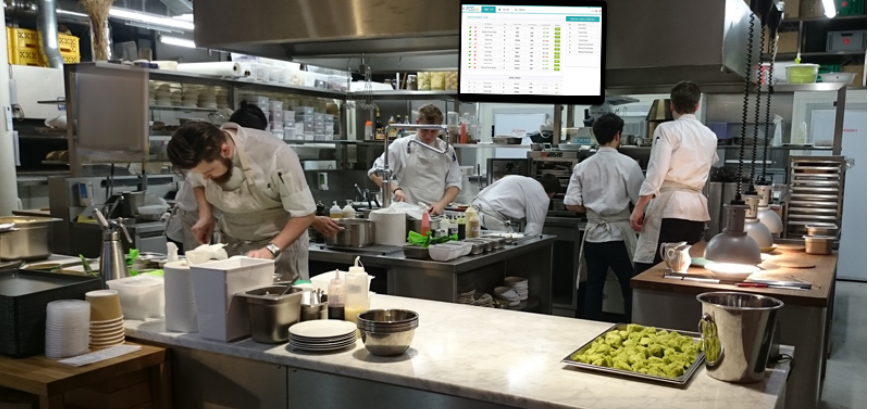 Growth Opportunities
Scaling operations is a more streamlined process when it comes to cloud kitchens compared to their traditional counterparts. As the investment required to start a cloud kitchen business is significantly less, you can start more cloud kitchen outlets in the same period. Moreover, cloud kitchen spaces are already situated in high-demand areas and act as a food production hub by including several brands. 
With better opportunities and faster start-up time, many restaurants and food delivery startups are now entering the cloud kitchen space. While the cloud kitchen concept has better economics than the traditional restaurant formats, there are many competing factors that should be considered while venturing into the cloud kitchen business. The competition is cut-throat even for the standalone cloud kitchens that rely heavily on food aggregators for generating most of their revenue. 
With no physical brand presence or storefront, and hardly any customer interaction, the cloud kitchen expansion strategy relies mostly on understanding the customer preferences intuitively and realizing the importance of consistency. The only way to engage with customers for cloud kitchens is through digital mediums.
To this end focusing on good branding techniques, and delivering the best quality in terms of food and packaging is extremely important. To shut out the excessive competition, the cloud kitchen model must also continuously innovate and adopt robust technology measures that support economies of scale. 
The cloud kitchen concept offers a plethora of opportunities to restaurateurs while keeping operating costs under control. The profitable dynamics of delivery-only restaurants have resulted in many spin-off businesses blooming in the F&B industry. With food delivery picking its pace in the Saudi Arabian restaurant space, it is the right time to invest in cloud kitchens and open up new horizons for your business!