The sudden increase in demand for restaurant home delivery services has created a massive opportunity for food delivery startups to increase market share. With food aggregators coming into the picture, more restaurants have entered the food delivery segment. According to Statista, the revenue potential for the Online Food Delivery segment amounts to approx US$1.2M for the year 2020. The recent outbreak of Covid-19 will bring a wave of change that will reshape the food delivery industry. In this article, we will discuss emerging food delivery trends that will help food delivery startups to climb up the ladder of growth.
5 Emerging Trends For Food Delivery Startups In 2020
According to industry experts, this year will be about evolving trends and strategies for the restaurant industry. Thanks to on-demand delivery services, food delivery operators can grow their businesses by leveraging the following avenues. 
Trend 1: Cloud Kitchens
The concept of cloud kitchens, also known as ghost kitchens, dark kitchens, delivery-only restaurants, and virtual restaurants, is set to bring about a new revolution in the food services industry. Cloud kitchens operate exclusively in the delivery-only segment, without their own dining space.
This model cuts down on operational costs massively if you have enough kitchen space for food production. With an economic slowdown looming on the horizon, the low operational and staffing costs of setting up a cloud kitchen make it a profitable investment option. 
Startups partnering with aggregator based cloud kitchen model Zomato Infrastructure Services, Swiggy Access which provides ready to use 'access kitchens' or Kitopi based model where cloud kitchens can outsource everything – have massive growth opportunities in the future.
These hubs allow multiple food brands to operate efficiently, which also helps third-party delivery services to cut down on the delivery costs by making delivery areas more predictable.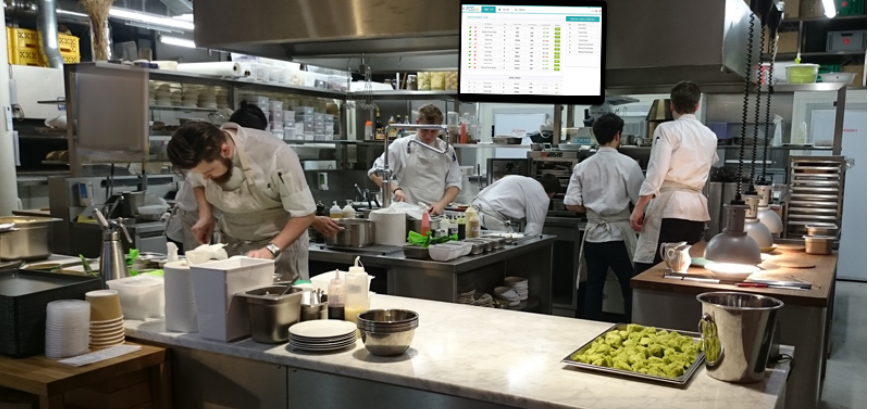 Trend 2: A Centralized Ordering System
Efficient food production, timely order management, and speedy delivery is the success mantra for businesses operating in the food-delivery segment. With orders coming from multiple online channels, centralized ordering management is a must.
Modern cloud-based restaurant management software has radically transformed the traditional POS system from a simple billing mechanism into a comprehensive end to end system that manages the entire ordering cycle. They not only manage orders centrally, track inventory levels, analyze customer and sales data, but also monitor customer activity patterns, and help in staff management.
Integrated restaurant management not only leads to increased order fulfillment but also allows better utilization of the food delivery capacity. Investing in an advanced POS stands out as one of the most prominent trends that will continue to leave a massive impact on the food delivery segment for an extended period of time. 
Trend 3: New delivery channels
At a stage where on-demand food delivery services have become the need of the hour, restaurateurs cannot take the risk of relying on a single delivery channel. Customers today are opting for ordering online, which requires restaurants to streamline the entire process of managing takeout orders. For example, the online food ordering and delivery marketplace, Grubhub lets customers reorder any of their last three purchases with the help of Amazon's virtual assistant, Alexa. Allowing customers to place online orders via all possible channels such as websites, mobile apps, virtual assistants, social media, smart devices, etc. is one trend that will continue to grow in the coming years.
Trend 4: Own Delivery Service
Even though food-delivery businesses work mostly through third-party services, they are now also moving towards providing direct delivery. Since most of the operations of third-party couriers are handled by the aggregators, restaurants have limited control over issues concerning their orders. Establishing your own delivery service comes with its own set of benefits such as complete staff control, reduced delivery times, and better customer service. The restaurant-to-consumer delivery concept allows restaurants to have complete ownership of the delivery of food orders.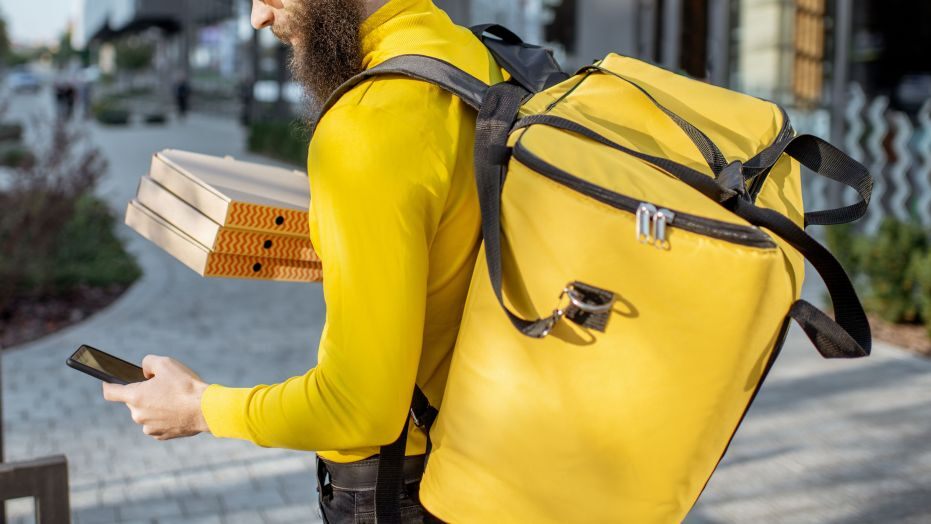 Trend 5: Contactless Delivery
In an atmosphere of uncertainty, where people are actively avoiding any physical contact, the practice of contactless delivery will accelerate and widen its appeal. Despite lockdowns being lifted and restrictions being eased, customers are likely to prefer orders getting delivered with no physical contact. Delivery executives, too, would also need to adopt all the possible measures to mitigate any risk by limiting contact with customers. Doorstep drop off, and digital payments are some of the initiatives that food-delivery startups will depend on for a reliable contact-free delivery process.
With more restaurants entering the delivery segment and customers becoming more demanding, food delivery players must adopt new innovations to boost their performance and enhance the customer experience. Food delivery startups hungry for growth must track these trends seamlessly to dominate their market!