Managing a restaurant can be a tricky business. It is a mind, as well as a labor-intensive job that requires one to stay on their feet all day. From managing the inventory and the staff to taking care of the customers, everything needs to be handled efficiently. While there are several aspects of restaurant management, there are some crucial points that need to be taken care of to run a restaurant business. In fact, there are certain characteristics that are common in successful restaurants. Find out what they are here. 
The Do's of Running a Successful Restaurant
Here are five important Do's and Don'ts of managing a restaurant that every successful restaurateur swears by!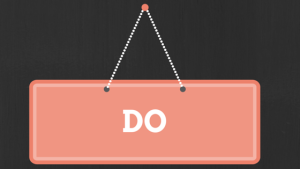 1. Cover the Basics
Make sure all the basic requirements of a good restaurant business are met. This includes good food, hygienic environment and, according to your theme and budget, good ambiance. Sometimes even the small diners with great food and service flourish while big restaurants with fancy ambiance fail to stay in business. It is a good idea to have a checklist that you can refer everyday while running your restaurant.
2. Train your Staff Well
Your employees are the ones who are going to actually carry out the functioning of your restaurant business, so it's important that they are well trained and efficient.
Staff training before the launch of the restaurant is a must. A new hire must go through the training before joining the force. You must also make sure that your waiters are polite while serving the customers. Find out how to increase the Staff Efficiency of your restaurant here.
3. Use a good POS Software
A good POS software will help you go a long way. First, you need to identify the requirements of your restaurant business. For example, if you run Quick Service Restaurant (QSR), you must purchase a POS that has an efficient Central Kitchen Management and Inventory Management System.
You can reduce the manual labor billing using POS software that facilitates automatic table ordering and billing. Leverage features like online reservation and ordering, to delight your customers. You can also integrate third-party CRM and Loyalty programs to further boost your customer engagement and marketing.
4. Market Your Restaurant Business
Any business, be it a corporate or a restaurant, needs to be marketed well. Word of mouth will only get you so far. Marketing is no longer just restricted to distributing flyers to passer-bys. Online marketing and PR have grown tremendously and should be used smartly to manage your online and offline reputation.
Use social media and restaurant review sites to engage and interact with your customers. You can also use  Customer Relationship Management  (CRM) tools like e-mailers and newsletters, and offer them customized coupons and deals.
5. Interact with the Employees
One of the major concerns of running a restaurant business is maintaining an efficient workforce. The attrition rate is high, and hiring cheap and efficient labor is a challenging task. Therefore, it is important to retain your trained resources. Try to maintain a healthy work-fun environment as your employees are your biggest asset.
You also need to interact with your employees to be aware of what happens in the restaurant. Any changes in the restaurant or the menu must be communicated to the entire staff to avoid an embarrassing situation.
The Don'ts of Running a Successful Restaurant Business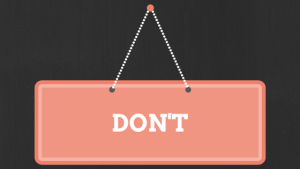 1. Believe that the Customer is Always Right
A difficult customer might find a fault in everything you do: the dish is too dry, the temperature's too high, the music is too loud, and so on.
Be polite and try to resolve the grievances of the customer. However, in case the customer is creating a nuisance and disturbing other diners, take the call and politely ask them to leave. It is better to let one customer leave grumpy than to disrupt the dining experience of the entire restaurant. Read this comprehensive guide to handle tough customers here.
2. Ignore Social Media
Most of the successful restaurateurs agree that social media is the most (cost) effective way to reach out to the customers. It is also the easiest way to engage with your customers. You can run contests and campaigns on popular social media sites such as Facebook, Twitter, Instagram etc to increase your customer engagement.
Running social media campaigns that encourage check-ins at your restaurant is another great way social media can be used to promote your business. Find out how to use social media to boost your restaurant's success here.
3. Be Afraid to Try New Things
Be up to date with the new trends to hit the market. Customers love to try out new things, and so should you. Getting too many vegan dish requests? Don't hesitate to introduce the vegan specials in your menu. Popular restaurants are now experimenting with Molecular Gastronomy and Fusion Foods that turning out to be a hit among the customers.
You can also try new themes while renovating your restaurant to give it a jazzy new look or organize various events to attract more customers.
4. Ignore the Problems
Ignoring the problems only leads to them piling up, and manifesting into a huge complication.
Be it may a leaky tap or the beginning of a pest infestation, it is important to take care of these as soon as they sprout up. Piling up the problems only serves to grow them, and hampers the restaurant business in the long run. It is better to go for a complete solution instead of short-term tricks and hacks.
Try to automate the restaurant operations as much as possible. Maintaining reports and their diligent analysis helps in identifying the problems early.
5. Give Up
Every business sees highs and lows. A restaurant is no different. There would be days when the restaurant would not have many customers, but the key is to keep going on. Try to identify the problems and work to resolve them. There would be days, sometimes even weeks when the restaurant business would be slow. It usually takes up to two years for a restaurant to breakeven. Thus, it is important to plan the financials well ahead.
Remember, you haven't really failed until you stop trying.