The growth of QSRs is on a steep rise. In a digitally connected world, QSR restaurant operators are developing stellar social media marketing strategies to engage with more customers. Research reveals that out of over a million mentions on social media sites about restaurants, food and beverage industry, 57 percent were about quick-service restaurants. Social media is a powerful vehicle for engaging customers. Social Media sites boast the highest online engagement rates while providing a large platform to display creativity in unique forms. Therefore, it becomes even more imperative to include social media as an integral part of your restaurant marketing plan.
Importance Of Social Media For Restaurants 
With over 3.48 Billion active social media users around the globe, social media has become one of the most preferred methods of communication between consumers and restaurant brands. Customers prefer social media sites because they are spontaneous, offer hassle-free experience and easy navigation. In the long run, the ability to connect with customers through social media drives loyalty, which is beneficial for a restaurant's success. 
A strong presence on social media sites drives increased sales, contributing to almost one-third of the average restaurant's revenue. When deciding to choose a restaurant, 99 percent of Gen Z and Millennials are likely to rely on social media and online reviews than Gen X and Boomers.
If your restaurant is not actively present on social media platforms, you may be losing out on a pool of potential customers. Social media platforms are today becoming a mainstream form of communication that restaurant brands need to leverage for maintaining a smooth flow of communication and creating top of the mind recall for customers. For tapping new markets and for building loyal brand advocates, social media platforms can be an incredible tool. It can also maximize the profit margins of your restaurant brand.    
The Many Benefits of Social Media For Fostering QSR Business and Building Customer Base
Better Customer Reach: Social media is the best tool to bridge the gap between the brand and customers as it maintains a steady flow of communication with the customers. Social media platforms help in building a personal connection with your customers. It is one of the fastest and best mediums to keep the customer updated about all the latest happenings at the restaurant such as new menu additions, special menu offers, outlet information, upcoming events, operating hours, helpline numbers, etc.  
Optimizes The Marketing and Advertising Budget: When compared to other forms of advertising such as billboards, printed flyers, commercials, etc. social media platforms are relatively cheaper. Running paid ad campaigns is possibly the only significant cost involved in social media marketing. However, the cost of promoting posts, or running ads to expand the restaurant's reach to a broader audience is minimal when compared to other marketing and advertising avenues. 
Improves Trust and Loyalty: For QSRs, social media platforms can be a great way of establishing transparency with your customers. If your customers are delighted with your restaurant's food and services or have had a bad experience, offer them a platform where they can ask questions, leave reviews, and post pictures. Brands that respond promptly to the customers' queries and address negative experiences are trusted by customers.
Builds Brand Advocacy: A dedicated social media presence is a great way to show customers you care about their needs. QSR brands can build brand advocacy with their customers on social media by making it a point to respond to their inquiries on a timely basis. When you interact with your customers on social media sites by commenting, sending them direct messages, sharing the user-generated content, it nurtures value. It also strengthens the relationship of customers with your brand. 
Increases Inbound Website Traffic: With social media, it is easy to bring your customers to your website and increase website traffic. If you add CTA buttons such as 'Order Now' and link your QSRs webpage directly to the main homepage of all your social media accounts, it will become easier for your customers to find your website and interact better with your brand. 
How Posting Image-Based Content On Social Media Can Boost The Sales Of QSRs
Social media is a remarkable platform for building brand awareness through engaging content. Customers are more likely to notice the image-based content instead of plain text. You can promote useful and engaging content in the form of images and let your patrons know about the special offers, discounts and upcoming events in your restaurant.
If your restaurant is organizing contests and giveaways, design banners and engaging images to communicate it to your customers. However, QSRs need to be selective about the image content they are choosing to post on their social media posts. Image content has a remarkable visual appeal and captures the attention of consumers in a better way. A proper strategy in posting image content on social media platforms can also generate better business for QSR restaurants. 
Consumers today rely heavily on mobile phone usage and are always on the go; photo-driven content helps establish better connections with the consumers quickly. In a quest to communicate the brand deliverables, QSR restaurants are making efforts to leverage image-focused content. This helps them to engage with their customers more creatively and appealingly. 
Fast-food burger chain Wendy's is famous among the young crowds for its witty social media presence. Wendy's social media campaigns take a jibe at their competitor brands. The unique roasts and comebacks display a rather youthful tone to the brand's image. Similar to the brand's promptness in posting engaging images, Wendy's is swift in responding to customer complaints and comments on their social media accounts. The witty, youthful, and friendly tone is a striking feature of Wendy's social media strategy with their campaigns receiving high engagement amongst customers.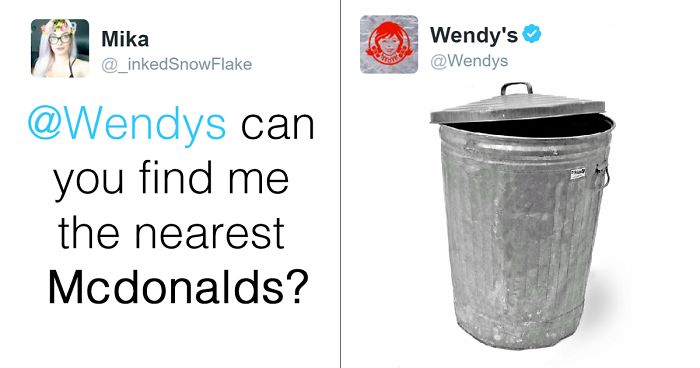 Photo-based trendy hashtags on Instagram and Twitter are a hit amongst users and give a superb opportunity for restaurants to promote their brand and engage with consumers. The trend of using hashtags on Instagram has proven to be an excellent way of increasing brand awareness for the coffee giant, Starbucks. Starbucks' Instagram posts craftily evoke the essence of the brand while attracting massive customer engagement among the customers. Starbucks hashtag campaign #unicornfrappucino attracted more than 1,53000 tags on Instagram, whereas #WhiteCupContest generated nearly 4,000 entries in just three weeks.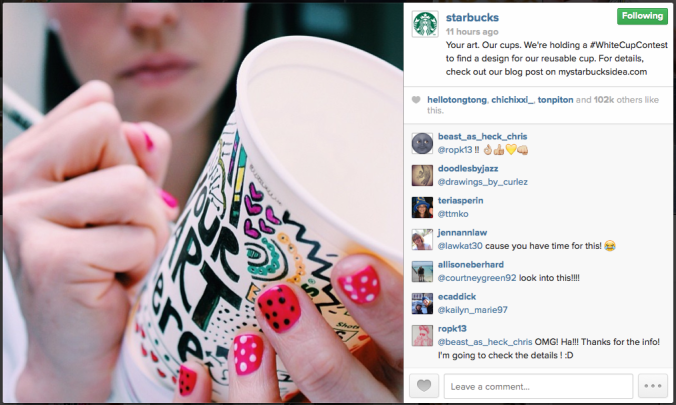 Pinterest is an ideal social media platform for restaurant businesses. As the visual appearance of the food is an integral part of the customer's dining experience, Pinterest allows restaurants to create a solid base of images that attract and inform customers about their offerings. Panera Bread has published over 561 pins and boasts over 50k followers on Pinterest. Always pinning new photos is a wonderful tactic to start conversations and build customer interest. Posting good quality images frequently has added to Panera Bread's success on Pinterest.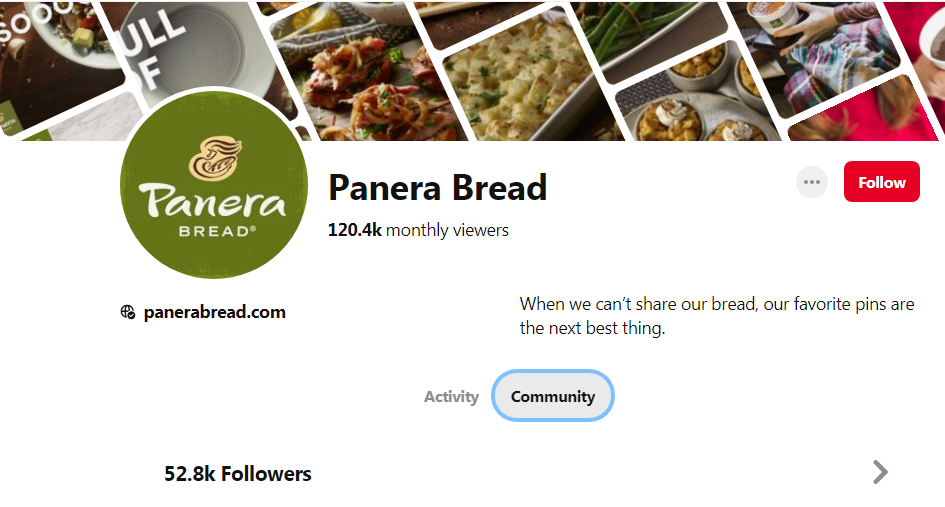 How Your QSR Brand Can Make Use Of Social Media Images
Image-based content on Social Media is an excellent way of capturing the attention of customers and provides a wonderful opportunity for QSRs to create a top-of-the-mind awareness amongst the customers. Here are some ways your QSR brand can make effective use of image-based content on social media platforms. 
Entice your customers by displaying mouthwatering photos of your best selling dishes on Facebook, Instagram, and Pinterest.

Use trending hashtags on Instagram and Twitter to create a buzz about your brand's offerings. Hashtags are a hit among Instagram users; however, remember to develop catchy abbreviations and not overuse them. 

Post the user-generated content to create a better brand engagement with your customers. When customers upload their favorite delicacies from your restaurant's menu, share their photos on your social media pages or link them along with a common hashtag.
Run Photo contests on your social media platforms and reward your customers with a complimentary dish or discount the next time they visit your restaurant. This will motivate your customers to further engage with your brand and establish customer loyalty.

Post new photos on Pinterest regularly and review your Pinterest performance consistently.
For restaurants, social media is one of the best platforms to connect with new-age customers and makes them aware of your establishment. If you focus on image-based content and make it a part of your restaurant social media strategy, you will observe an increased number of customers engaging with your brand. Consider sharing your image-based content on different social media platforms, and don't forget to maintain a steady flow of communication with your followers!