Since the last few years, online ordering has evolved on so many levels. With technology getting more advanced each passing second and customers becoming increasingly tech-savvy, online ordering has become more prevalent around the world. From traditional ordering via phone calls to digital menus, it is now the age of self ordering. Self ordering is anticipated to be the future of the restaurant industry on the back of the myriad benefits they offer to customers. 
Why Self Ordering Is The Future Of The Restaurant Industry?
One major reason why self ordering is shaping the future of the restaurant industry is the elimination of long queues, allowing customers to place their orders faster. Customers now have the convenience of ordering at their own pace without having to wait for the cashier to take their orders. 
Research shows that most people prefer visiting an outlet if they are offered the convenience of ordering via self-ordering kiosks. Furthermore, just 5 people lining up are sufficient to drive away 57% of the prospective customers to a competitor outlet. This makes it all the more evident that long queues are bad for business. However, it is now a thing of the past with the arrival of self-ordering kiosks. 
Post COVID-19, the attention has now shifted to digital self-ordering systems like QR code ordering. To minimize touch-points for customers and reduce the need for frequent sanitation of self-ordering kiosk screens, restaurants have introduced next-gen kiosks that can be accessed via customers' mobile phones. Customers can simply scan the QR code and access the restaurant menu on their phones, thereby facilitating easy ordering. The entire ordering and payment procedure is now automated, freeing the cashiers and waiters to focus on customer service. In time, kiosks are set to become the standard across multiple formats, saving ample time and resources. 
Role Of Self Ordering: Especially In The QSR Industry
As the name suggests, quick-service restaurants are meant to quickly serve their customers. In a fast-paced environment like that of QSRs, millennials are often put off by long queues. Moreover, any discrepancy in the orders would likely leave them dissatisfied and disappointed. This is where self-ordering technology can play a crucial role in the QSR industry, enhancing order-taking accuracy and processing time. 
The worldwide QSR industry can engage with customers on a deeper level by leveraging self-ordering via kiosks and applications. Not just once, customers can make multiple orders in no time, without having to start the entire ordering procedure all over again. 
On the staff front, large volumes of orders coming in specifically need better and efficient management of inventory and fast turnaround. Restaurant online ordering systems ensure that your kitchen never runs out of stock and that delivery staff is available when a particular order comes in.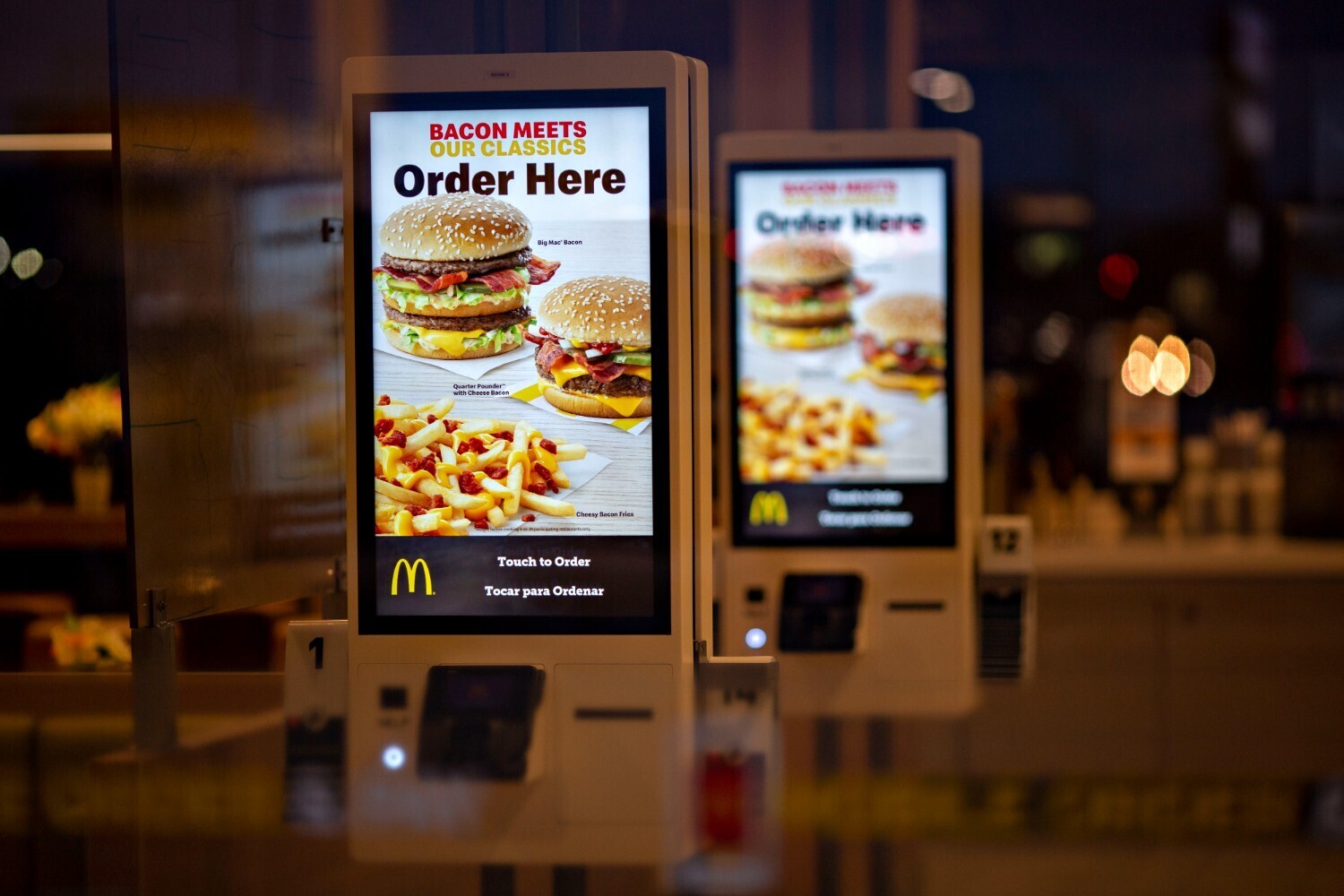 Technology Uplifts Customer Experience 
From children to millennials to the geriatric population, everyone is accustomed to mobile phones today. Thanks to the sheer convenience, people now opt for ordering online, be it food, appliances, clothing, medicines, or groceries! By simplifying order procedures, technology is actually luring more customers into ordering online. Even if the queues to the cashier and kiosk were equal, a majority of the population would still go about ordering from kiosks, as opposed to doing it manually. 
All the information about the menu items can now be readily provided to the customers, ridding them of the confusion and doubts pertaining to nutritional value or ingredients used. Furthermore, just browsing through the entire menu at their own pace makes for a positive experience.
Self ordering kiosks are also a good channel for the updation or redemption of loyalty points. It is no brainer that customers keep coming back to their favourite restaurants, the ones they are loyal to. Self ordering kiosks and platforms provide you with the option of easily integrating your restaurant loyalty programs that reward customers with redeemable points as per their frequency of visiting or their order amount. Not only does this strategy keep customers satisfied, but it also encourages them to use self ordering kiosks and platforms more often since they could have a reward waiting for them in the end! 
It is important that restaurateurs understand the benefits of restaurant online ordering systems from the perspective of operational efficiency as well as customer satisfaction. With such advanced technology in existence, not making the most of it would be a great mistake!