There are a handful of things that play a role in making a restaurant successful, but it has been realized the properly trained staff are the main fuel that keeps a restaurant running. Each employee is only as good as the training they receive. Training merely does not involve on the job training. All the new ones on board need to receive orientation into your restaurant, your expectations of them, what their job entails, how to do their job, and what they will be judged against when it comes to evaluation time. Unless you have invested your time and energy in restaurant training properly, you can hardly ensure that they will be working as per the desired standard.
Why You Should Never Ignore Restaurant Training
Some of the key reasons that will help you to understand that the time and energy you invest in training your employees isn't a waste at all, on the contrary, it will streamline your restaurant operations and bolster your overall profit.
1. Helps in Staff Retention
When you take time out from your restaurant schedule and train your staff, it shows that you care for them and that they are respected. This immediately makes your restaurant staff feel valued. You must also remember that all employees prefer to stay at a place where they can learn something new every day. A trained employee is expected to be much more loyal. Having a great team of core employees will ensure that you will reduce the turnover rate of your employees, this will, in turn, bolster your overall profit of the restaurant.
2. Helps in Upselling
When your employees are trained enough, then they will be able to sell and even master the technique to upsell effectively. For this, your servers should know your menu very well and the ingredients that go into making the dishes. This is especially important because unless the servers are aware of the dishes well, how will they explain or suggest dishes to the customers as per their preferences?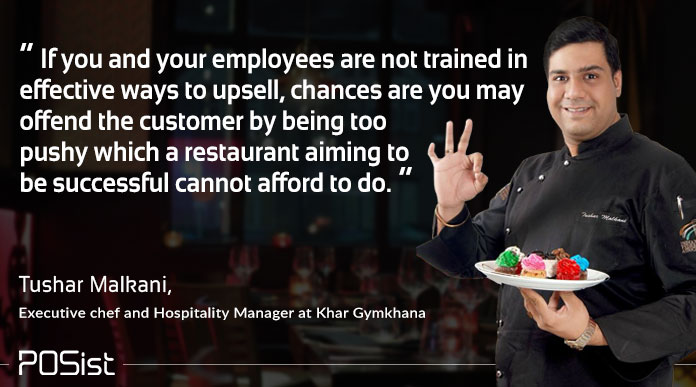 3. Helps Deliver Better Customer Service
Proper restaurant training will help your restaurant employees to deliver coherent and consistent customer service which is essentially important if you want to retain your customers. They must know how to welcome the customers, how to address them, pitch them the right product while not being too intrusive into their privacy. Your staff must be trained so that they know the menu thoroughly, this will help them to pitch products as per the customer preferences. Once, your customers know that they are welcomed and they feel like home, you can be sure to see them back at your restaurant soon.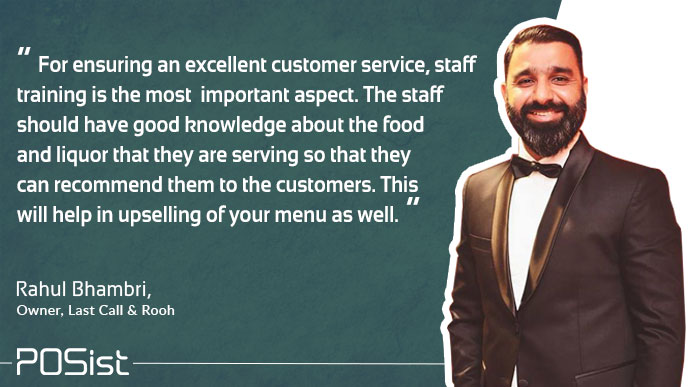 4. Helps in Maintaining Health and Safety Standards
When your employees are aware of the various ways to handle food and other safety standards, then you will not have to worry about receiving complaints from customers regarding the food quality. Since quality is one of the main things that tend to attract and retain customers, unless you can provide consistent quality to your customers you can be sure that you will never see your customers walking back at your restaurant. Educating employees on the rules of handling food and cleaning up, you are far more likely to adhere to health codes and maintain a sparkling food prep area and delivering optimum quality dishes. This means that the next time you have a surprise inspection, you're far more likely to pass with flying colours.
 5. A Proper Restaurant Training Helps In Building A Team
Training is a great way to create accountability, ownership and a sense of responsibility amongst all your staff. This can reduce an imbalance in work between employees, which can lead to issues between workers. When each employee is adequately trained in his or her responsibilities, they are less likely to rely on others unnecessarily. This can lead to greater respect and peer relations among employees. Cross-training also helps to build a dedicated team of all-rounders, who will be ready to take up any tasks in times of emergency.

By taking the time to properly train your employees, you are investing in the overall health and longevity of your restaurant. It is worth taking the time out to train your employees thoroughly because it is a sure way to guarantee that your restaurant is delivering the best customer dining experience possible for your customers.