Marketing automation is an ideal way of achieving your restaurant's marketing efforts quickly, creating a loyal customer base and a robust online presence for your restaurant. When appropriately implemented, restaurant marketing automation helps in setting timely communications. It makes it easier to send marketing messages to each customer, giving them exactly what they want at precisely the right time. This article discusses how cloud kitchen businesses can benefit from marketing automation. 
5 Ways Marketing Automation Can Help Your Cloud Kitchen Grow
Mentioned below are some ways of how marketing automation can benefit your cloud kitchen restaurant business.
1. Gains Data Automatically
In a study conducted by Infosys, it was reported that personalization significantly influenced fifty-nine per cent of consumers' spending habits. One of the best marketing automation hacks is to leverage online platforms for automatic data capture. For example, using the login data such as phone number, email, or social media info collected via an online ordering system or lead generation campaigns, you can send emails or direct messages to your guests and remind them of upcoming limited offers, or send them a customized offer for their birthday or anniversary.
2. Makes It Easier To Reach Out To New Customers
Although purchasing contacts and sending unsolicited SMS and emails for promotions is considered spamming, it can still work if you follow the guidelines. Remember to send promotional SMS only to the contacts within your area and include a clear Call-to-Action such as 'Order Now' with the link to your online ordering platform. 
The critical thing to remember here is that sending bulk SMS and emails will only help you reach out to more people, and will not result in high conversion unless you segment your customer database. Thus, it is necessary that you segment the database after sending each promotional campaign based on the number of Opens and Clicks. This, of course, cannot be done manually, so it is essential that you automate this process with the help of a smart Restaurant Marketing Automation tool.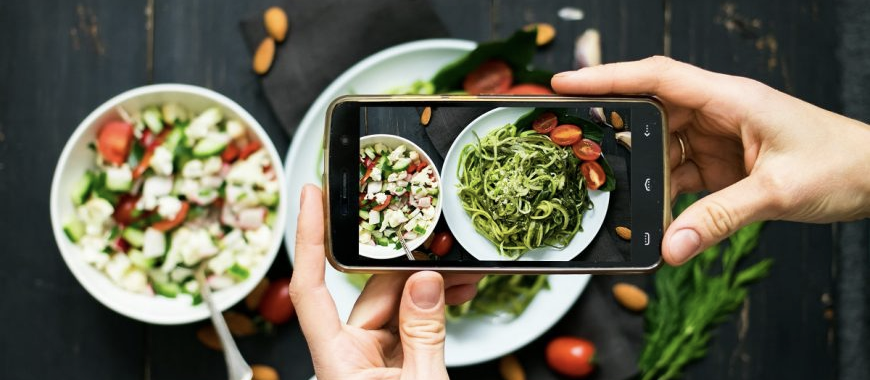 3. Creates Better Brand Awareness And Engagement 
In the age of online reviews, it can get challenging to keep track of all the reviews that you may be getting on social media. A bad review can sincerely damage your cloud kitchen business as people tend to check reviews long before placing an order. To avoid this, you can use an online reputation management tool that sends alerts if someone mentions your brand online.
As cloud kitchens attract their customers online, having a robust social media presence is a must. One of the best ways to optimize your social media presence is to automate your account. This includes features like scheduling posts, automating replies, creating and posting teasers or snippets as soon a new blog is published and posting based upon specific triggers. It will help you in pre-planning the content you wish to publish on your social media accounts without having to spend much time on it.
Some social media platforms like Facebook, enable you to schedule your posts months in advance, but many sophisticated platforms allow you to do even more. You can use Social Media Automation tools like Hootsuite and Buffer to schedule your posts in advance. 
4. Streamlines Brand Level Marketing 
One of the biggest challenges of multiple brand cloud kitchens is promoting and increasing the sales of individual outlets. The marketing strategies that work for one brand may not work for a different one, making it tedious to create, run, and optimize campaigns for individual brands. 
Thus, it is essential to run customized marketing campaigns for each cloud kitchen brand. This is where restaurant marketing automation comes into the picture. With the help of a smart restaurant marketing module, you can create customized discounts and offers, and run SMS and email campaigns for the customers from a central panel.
5. Increases repeat customers and boost loyalty
Getting repeat customers is one of the most critical yet challenging tasks. Marketing automation software can influence customers to order again based on a variety of messaging triggers. For instance, if a first-time customer hasn't returned after two weeks, you may want to set up notifications so that he will automatically receive a message with an exciting discount or promotional offer. 
With marketing automation such as advance campaign scheduling, you can schedule a variety of campaigns months ahead of time. Not only would you be able to send bulk text campaigns to all of your customers, but the power of automation will also ensure that it's all personalized. 
Restaurant Marketing Automation is the need of the hour across all restaurant types and formats. It guarantees a faster, more efficient, and more responsive customer experience, thereby enabling you to get detailed insights into your customer behaviour and preferences. Implement marketing automation strategies for your cloud kitchen and increase your customer engagement and sales.