Chefs are an integral part of your kitchen and restaurant. They can drive your restaurant towards success or failure. However, hiring a gourmet chef isn't a straightforward affair; there are various types of chefs that required in a kitchen. Before you venture into hiring a gourmet chef for your restaurant, you must know who exactly they are and how are they different from regular chefs or cooks in order to ensure overall restaurant management. Here are some practices for hiring a Gourmet chef for your restaurant!
Who is a Gourmet Chef?
A gourmet chef is generally the executive or the head chef of the kitchen. Gourmets cook and chefs are known for their advanced culinary skills, and for their discerning palates. With quality ingredients and specialized cooking techniques, these chefs can cook elaborate dishes with ease. They don't require any on-the-job training   
What Does a Gourmet Chef Do?
There is generally just one gourmet chef for a single restaurant or a chain. The job description of a gourmet chef includes many things. Since he is the Head Chef of the kitchen, he is responsible for everything that happens there. The job description of a gourmet chef ranges from costing food and recipes, checking the quality, to designing the menu.
Apart from this, the gourmet chef is the face of the kitchen, hence, it is he who meets all the guests whenever needed. It is the gourmet chef who brings the concerns of the kitchen, the staff and the vendors to the owners.  In the same way, if the owner faces any issue regarding the quality of staff service, he meets the gourmet chef to solve the matter. Hence, the gourmet chef or the head chef is the one-stop point of contact between the owner and the kitchen staffs.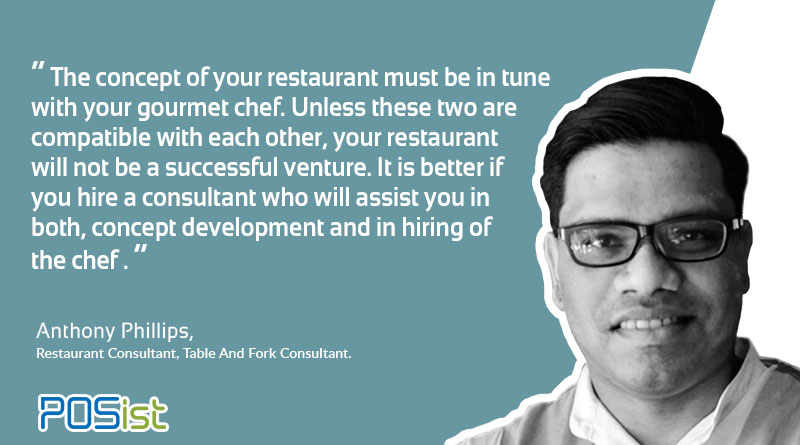 While hiring a gourmet chef you must ensure that they have an even temperament and must have strong strategic leadership skills. He should encourage and maximize the productivity of the kitchen staff, including chefs, cooks, culinary assistance and even the dishwashers. He ensures that your restaurant kitchen passes safety and health service inspections. A gourmet chef oversees the complete delivery of food supplies in the morning, prepare special menu items in afternoons, and supervises the kitchen during dinner hours.  Hence, the approximate work hour of an executive chef is 12 hours per day. The average salary for a gourmet chef in India is approximately Rs 70,000 – Rs 75,000 per month, it can be more depending on the years of experience the executive cooks brings to the table. However, the salary of Executive Chefs varies in different formats.
Qualities to Look For While Hiring a Gourmet Chef 
There are certain qualities that you must look for while hiring a gourmet chef. Here we have mentioned the top traits you must keep in mind when you are about to hire a gourmet cook or chef. Good Gourmet chef traits should include the following points.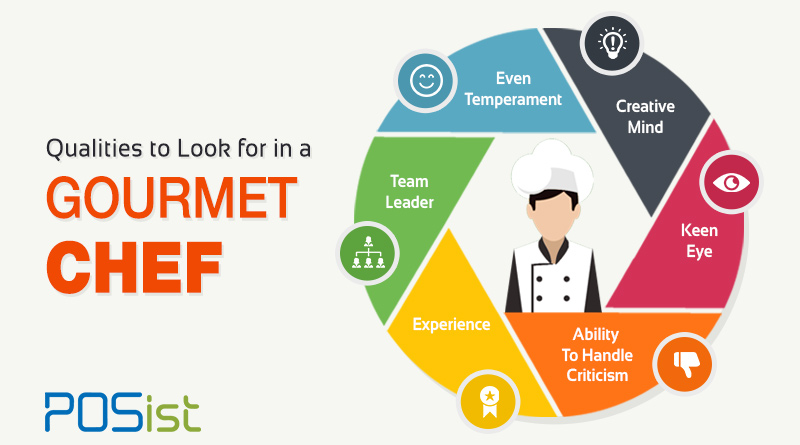 (i)  Experience
While hiring a gourmet chef you must know, that you are looking for someone who will run your kitchen, who will design your menu, who will maintain decorum within your restaurant staff. In short, you are looking for someone who will be the backbone of your restaurant. In such a situation, do you think it is advisable to take your chance with an amateur? Of course not! You must remember that once the word is spread that your kitchen does not serve good quality food, you can hardly change this opinion overnight. Hence, while hiring a gourmet chef looking for the one with a considerable amount of experience and a degree in the culinary domain will be a cherry on the top.
(ii) Even Temperament
A gourmet chef must know that things might go out of hand anytime in the kitchen. A dish might get burnt, a particular raw material might run out of stock, there might be a sudden upsurge of customers, and things might seem out of control. In such a situation if a gourmet chef loses his temper, if he becomes restless then there would be no one to guide the kitchen forward. Hence, while hiring a gourmet chef make sure that he can handle pressure, and is be able to squeeze out crisis management techniques under challenging situations. 
(iii) Leadership
The gourmet chef will not only be a person who prepares delicious dishes, but he must also be a teacher, a guide and a leader for the entire kitchen. Since he will be the head of the kitchen, he must be willing to work alongside others, ensuring that no dish should go out of the kitchen, onto the table of the customer unless it is up to the mark. He should not work for himself, but he must work for the restaurant.
(iv) Ability To Handle Criticism
One of the most critical capabilities that need to be mastered by top chefs is the ability to handle criticism effectively. No matter how well the dishes are, there might be one or two customers who might have complains or negative review. Imagine if a gourmet chef at your restaurant starts arguing with the customer who has some complaints regarding the food prepared.  Will the situation leave a good impression on the other customers present at your restaurant? Obviously not! Hence in such a case, a gourmet chef should be calm and take the criticism with a smile. 
(v)  Keen Eye
Practices for hiring a Gourmet chef includes looking for a chef with a keen eye for cooking since cooking is science. Every dish has a procedure, and it must be followed keenly.  Hire a chef who has a detailed eye towards quality and would under no circumstances present a meal to the customer that is not up to the mark. Your chef must be aware that though ambiance, price, and location play a significant role in bringing your customers to the restaurant, it is the quality of the food that makes these customers a loyal one. The gourmet chef must know how to effectively prepare food and beverage items in a way that will maintain the efficiency of a kitchen, helping to boost profit levels of a restaurant establishment to the furthest degree possible. 
(vi) Creativity and Innovation
It is your gourmet chef who prepares and designs the menu and inserts a new item into the menu list now and then. These chefs cannot make additions to the menu without having an idea about what can attract the customers and what is it that is working best in the market. The gourmet must always try and introduce innovative dishes that will keep your customers hooked to your restaurant. They must use their creativity and spin out dishes from the air that will surprise both you as a restaurant owner and the customers. A similar incident happened when chefs made decadent dishes out of McDonald's ingredients. 
(vii) Budget Minded
While hiring a gourmet chef, you must be aware that he has a budget mind. In other words, he must understand what your budget is and should make arrangements to run your restaurants accordingly. Head Chefs play an important role in engineering the menu of the restaurant. The gourmet chef must decide the menu price while keeping the Food Cost in mind.
He must also try and keep the generation of kitchen waste to the minimum and keep a strong eye on the stock and inventory to ensure that the kitchen neither runs out of stock and nor excessive amounts of raw materials are ordered which ultimately goes in waste.  

Pro Tip: Make sure that your restaurant's budget is in sync with the amount you are willing to spend in the process of hiring a chef and the salary you are planning to offer. Many a time it is seen that in the impulse of hiring the best gourmet chef, many of the restaurants go out of the budget. This will have a severe negative impact on the running of your restaurant.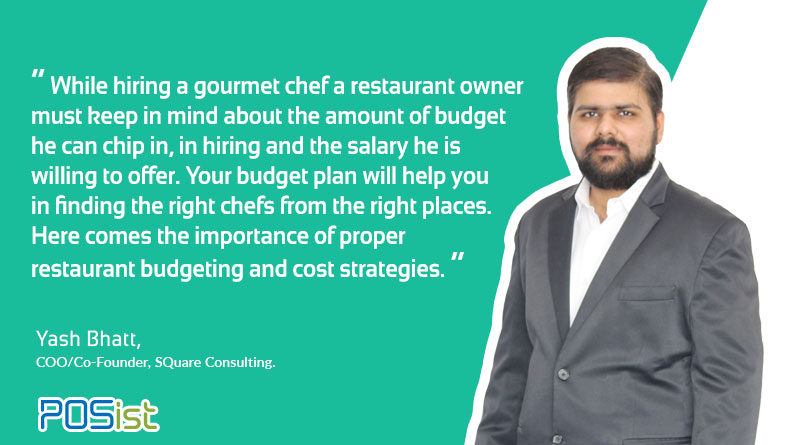 We hope after reading this, you have garnered a detailed knowledge about what you must look for while hiring a gourmet chef for your kitchen, who will bolster the overall profit of your restaurant with their culinary and managerial skills! Find out the best ways you can hire a chef for your restaurant here.