Imperfecto was established in 2011 by Sharad Madan, Naresh Madan, Suresh Madan, and Nuria Rodriguez. The brand now has 9 new outlets with a couple of more projects coming soon. The four visionaries of Imperfecto wanted to come up with an extraordinary experience for people. Imperfecto Shor Club and Cafe is their latest baby and has just landed at Aerocity, Delhi NCR. 
The team of Imperfecto emphasizes on the importance of staff training like it's the root for running a restaurant smoothly. Implying the fact that staff reflects on 90% of how your restaurant looks to your customers, it becomes important that you take them pretty seriously. Having said that, there is always a risk that once you train your staff, they would leave you for a better opportunity. This is why the team of Imperfecto Shor Cafe focusses on staff training and reducing staff attrition rate. Let's see how they overcame the challenge.
In Conversation With Nuria Rodriguez And Sharad Madan, Imperfecto Shor Cafe And Club 
While in conversation with two of the directors of Imperfecto, Sharad Madan and Nuria Rodriguez, we got their juicy insights on how to run a restaurant business efficiently. The architecture of the cafe is gothic and designed and curated by Rodriguez, whereas being from the economic background, Madan looks mostly into the sales and accounts department. 
As the directors of Imperfecto kept traveling, they kept coming across several ideas for newer restaurants. "The creative abilities of people I observed while traveling impressed me and left an enduring impact on my overall personality. Not only did it refine my palate to food and European cuisine but also enhanced my knowledge of creative expression as an art form. The next step for them was to fight off the financial barriers to bring their dreams into reality.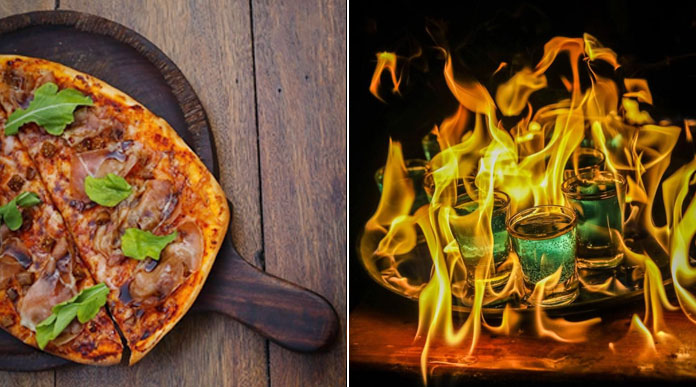 Overcoming The Greatest Challenges At Imperfecto 
The team of Imperfecto faced a lot of operational challenges while setting up the restaurant and while actually making it work. One of the major challenges that the directors faced was to create an extraordinary menu. The need to design the menu in an out-of-the-box way was one of the top priorities for the brand. Since the cafe is a 24*7 cafe, sourcing and procuring the raw materials was a challenge.
"While we have started to import the raw materials directly now, it has created a hindrance in what could otherwise be a smoother operational chain," said Madan on being asked about the major hindrances that came in way of Imperfecto. Another major challenge that the brand had to overcome in order to run smoothly was to hire highly skilled team members. 
Madan always wanted to hire a team of members who are not only efficient in what they do but would also remain loyal to the brand in case of any mishappening. "The loyalty of staff is something that cannot be bought but earned and that is what motivates us to create and serve the best", enforces Madan. "What we have instilled within our set-up is recreational, incentivized and an overall growth program for our staff," he adds.  
The directors make sure to train their staff in a way that helps their personal and professional growth. Overcoming the challenge that staff training is, the team of Imperfecto came up with a unique idea, which was to have the staff tested on their knowledge at regular intervals. There are regular examinations held in a period of every three months to ensure that the learning curve is only going up for all the staff members, be it your head chef or even the bartender.
Having such an intensive staff training in addition to a constant performance evaluation has earned Imperfecto its name! While talking to the staff members, we found out how none of them wanted to leave the brand for a long time, as it contributed to each of their individual growth. It might also be a great factor that helped them to retain their customers.
Marketing Strategies To Build A Spectacular Brand 
Imperfecto has a great brand name among its customers and their word of mouth game is pretty strong. Rodriguez and the team have worked really hard to ensure that each customer receives the best experience every time they walk into the place. The interiors and services are both taken care of explicitly at the restaurant.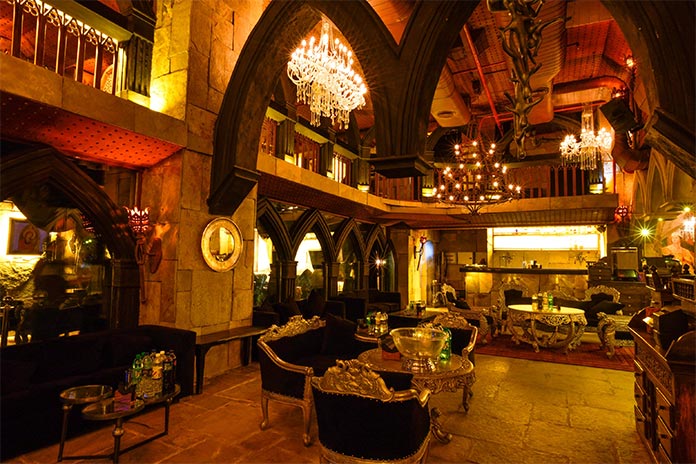 Influencer marketing and social media marketing are two other tools that Imperfecto has been focussing on. The in-house PR team keeps a check on the right food bloggers and influencers and regularly invites them to the place. Other than these strategies, the location of the cafe and their ambiance took care of the rest. 
Location Was The Key!  
Imperfecto Shor Cafe is located at one of the prime locations in Delhi NCR. One can only imagine the high rentals and cost of operating a restaurant there. Even then, Imperfecto has continued to make regular profits. The only strategy that they kept in mind while choosing the location was a place where people needed something like Imperfecto Shor Cafe. 
After extensive market research and location analysis, the team came to a mutual decision of opening a cafe at Aerocity. "The rentals these days are extremely high and nothing can be done about it," Madan mentions. "All we try and do at Imperfecto is to offer something new to our guest every time they visit, we collectively stay focused and work harder to give a good experience to our guests by serving exquisite delicacies and providing unlimited entertainment to our patrons each day with our live bands, DJs, events and unmatched ambiance", Madan shares proudly. 
The Importance Of Customer Retention 
The most important thing about keeping up in the restaurant space is to have your customers feel special whenever they visit your restaurant. Due to the availability of multiple options to choose from, customers might not want to come back to a place that gave than anything less than an extraordinary experience. Having an extensive staff training clearly helped them to retain their customers. This is because most of the staff were trained enough to remember the names of the regular customers, treat them in a way that the owners want them to, and represent the brand as an overall happy place to be! 
The team of Imperfecto makes sure that either of them is always present on the premises of their outlet, to ensure a personal touch for the customers. This has had a direct impact on the customer retention rate of the restaurant. "If you visit any of our outlets, you will find either one of us (My father, Mr. Suresh Madan, My brother, Mr. NareshMadan and our Head corporate chef & project head, Nuria Rodriguez) on the floor interacting with guests, taking orders, making drinks as bartenders, welcoming guests at the entry desk and the like", shares Madan.
Giving personalized experiences to the guests has been a top priority to the team of Imperfecto because they believe in the power of hospitality. A lot of their customers tend to come back and stay loyal to the brand because of such extremely high involvement of the directors and chef themselves with the customers. 
The Use Of Technology To Streamline Your Operations
The incorporation of a restaurant management software undoubtedly streamlines operations for a restaurant, especially across multiple outlets. One of the best features of a proper POS software is that it provides you detailed reports for all the operations and sales. "With the use of a POS software, we were able to narrow down the huge chaos that it is to manage restaurant and staff," Rodriguez mentioned. 
Let's look at this way. A restaurant needs to know about its staff more than any other industry, as the attrition rate is extremely high. With a comprehensive system to look into your staff's performance, you will never be able to identify where the lag is happening, if any, and why. "What brought my attention towards getting the right POS software is the regular updates and inventory management system. It brings down my load to be able to have just the right quantity of raw material, and whatnot by a marginal level", Madan added. 
Apart from that, the entire team of Imperfecto Show believes in the power of attracting the right customers, thereby providing better services. Quoting his father, Madan says that the hospitality industry works on only one mantra, which is based on spreading love to the customers, "Pyaar Baantte Chalo!". The team also believes in the ideology of giving back to the underprivileged in whichever way/form possible.