Devesh Pathak and Sumit Gautam have been childhood comrades. The duo is the brainchild behind, Level Up, Gurgaon – a place well known for its continental cuisine and killer cocktails. The place has a simple ambiance with minimal décor and subtle wooden furniture. Devesh, known for his sunny outlook, comes from a telecom background and has been globetrotting for a while now. While traveling, Devesh faced a major challenge in finding good vegetarian food outside the country.
Sumit, on the other hand, with his manic schedule is an advertiser by profession and always had a penchant for authentic food. Devesh and Sumit, on a trip together, made a plan to start an authentic place of their own. That is how Level Up was established on 14th September 2018. 
In Conversation With Devesh Pathak and Sumit Gautam of Level Up
In an exclusive conversation with The Restaurant Times, Devesh Pathak and Sumit Gautam talk about their journey in the industry, the story behind Level Up, customer engagement and handling, and a lot more.
How Do You Maintain Work-Life Balance?
Devesh and Sumit have a whistle-stop schedule throughout the day. Their day starts at 12 pm and continues till midnight. Level Up is operational from 12 pm to 11 pm on weekdays and 12 pm to 12 am on weekends. 
Since Sumit also works as an advertiser, the entire day at the restaurant is divided between Devesh and Sumit. For the first half of the day, the operations in the restaurant are run by Devesh while the rest of the day is usually managed by Sumit. Not to forget, their wives Ruchi Pathak and Gitika Gunjan, equally participate in managing the operations of the restaurant. 
Whatever "that" is, balancing "that" with work never seems to even out. One is always overtaking the other. Work-life balance is not much about balance – it's an agreement between you and your significant other. Especially in the 24*7 restaurant industry where it's normal for restaurateurs to work from open to close, for managers to work until the wee hours, and for servers to work split shifts. They do all this while trying to maintain relationships outside the restaurant during what are often ungodly hours. 
Apart from working late at the restaurant, Devesh enjoys reading and exploring spirituality, whereas, Sumit likes to travel in his free time.
What Is Level Up All About?
According to Pathak and Gautam, when Level Up had initially started, there was no other restaurant of its kind in the country. In the current scenario, there are four other Level Up in Gurgaon and Noida. 
Level Up is a multi-cuisine restaurant specializing in American, Lebanese, Italian and Mexican food. Their motto is to serve authentic international cuisine to the patrons and be unique from the others. Level Up is popular for its delectable pizzas. It is also ranked among the top  45 places to have pizza in Delhi NCR.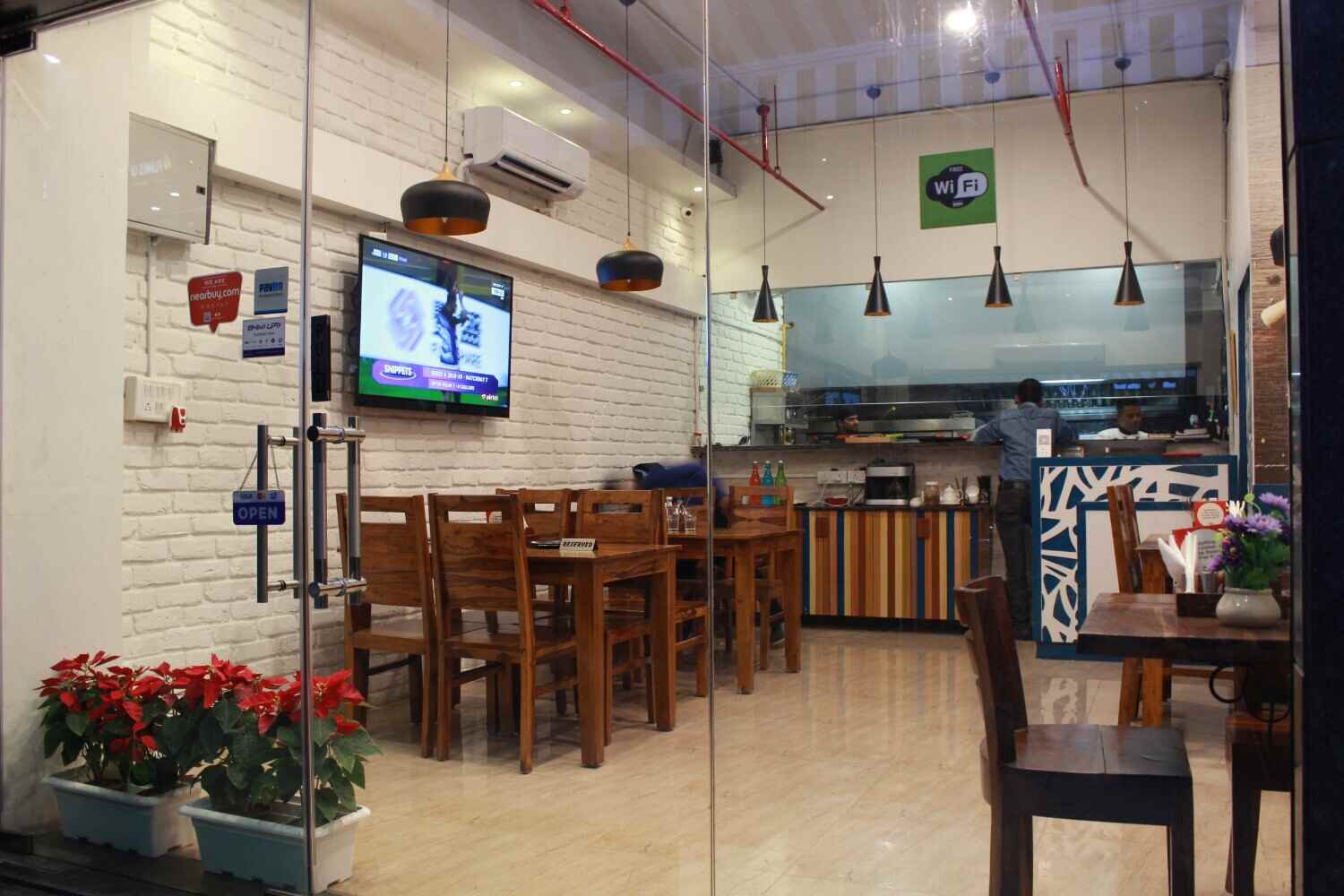 Why Did You Choose Sector 49, Gurgaon As The Location?
To have a thriving restaurant business, one must choose a good location for their restaurant. Pathak and Gautam believe that Gurgaon is a cosmopolitan place. Level Up offers continental cuisine to its patrons. It is intriguing to note that continental food has found a place of its own in Indian cuisine. Indian food is often deemed to be rich in spices and tastes, unlike continental dishes. In spite of these fundamental variations, there is a section of the Indian populace that loves to eat continental. Such groups of people are spreading beyond the bustling metropolitan and cosmopolitan cities of India. In order to enjoy continental cuisine, one must fairly have an understanding of the cuisine. Having an understanding helps one to differentiate between the food items. The location and demography of a place go hand in hand. 
"People are well-traveled here and are not focussed on Indian Cuisine solely. There are a lot of MNCs in Gurgaon as well. This helps us to cater to the market in Gurgaon more efficiently," says Pathak and Gautam. 
The duo also mentions that they always wanted a confined market and they are happy to be in this location. 
Take On Customer Handling & Engagement
The fortunes of a restaurant brand can be made or marred by how patrons perceive it. Invariably, a smooth and consistent experience keeps them coming back for more. 
Pathak and Gautam address the fact that Level Up is an international cuisine restaurant, so the preparation time of the dishes are usually more than a normal Indian dish. 
"According to consumer psychology, consumers hate waiting in long queues. In order to engage the customers while they are waiting for their food, we have installed a television at our outlet, which continuously plays interesting facts about food items," says Pathak and Gautam. 
The duo takes pride in the fact that they have been growing organically so far. They have not required any marketing so far. The USP of Level Up is the consistent taste and quality of products that they provide.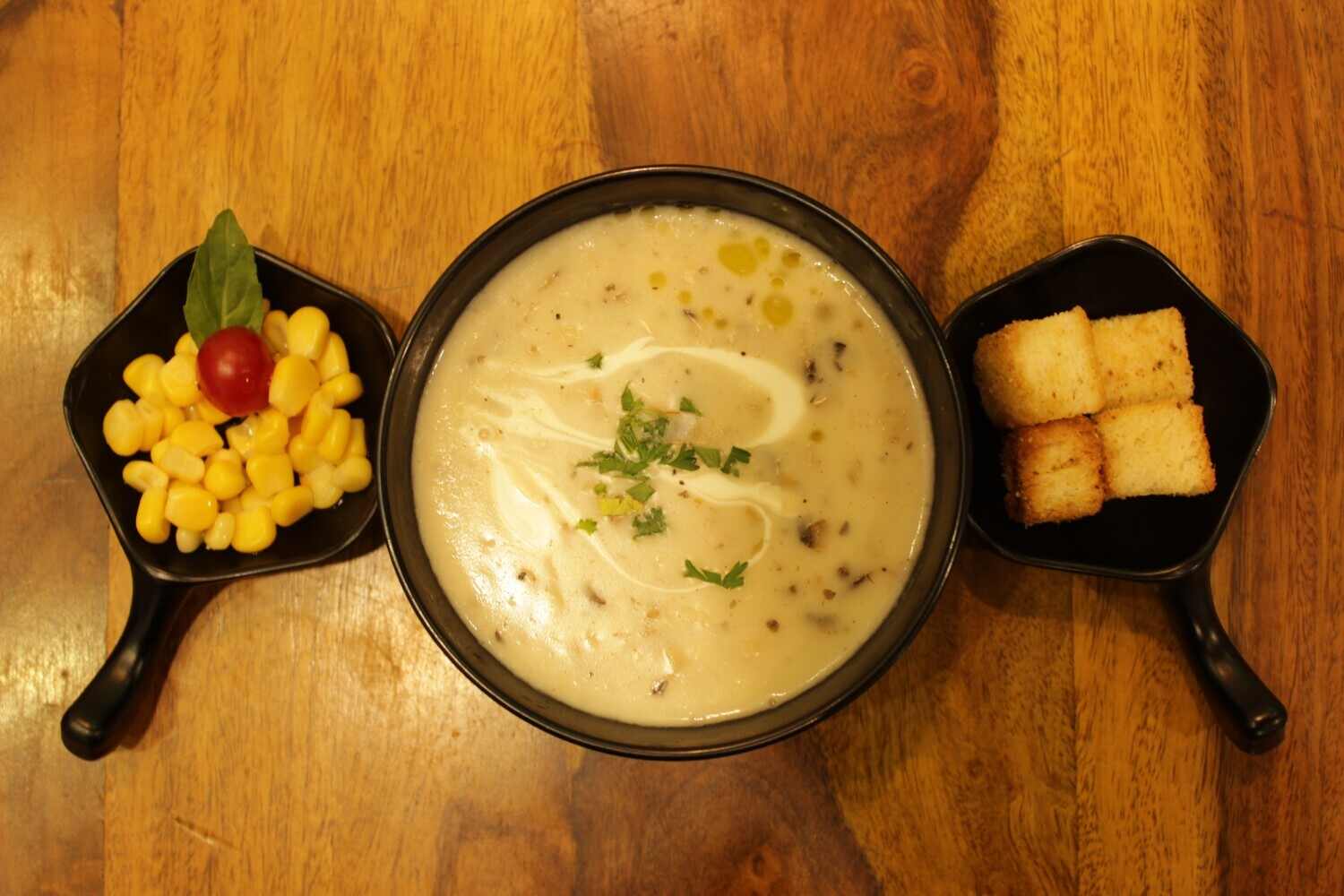 Role Of Technology In Daily Operations
A POS system is your restaurant's transactional hub. Unlike old-school cash registers, today's POS systems keep track of so much more than just purchases. POS system can help you monitor various data points, process payments, manage inventory, and even keep track of labor. Level Up is using Posist at their outlet.
"With Posist, the data and records help us to save a lot of time and analyze the hot selling items, the peak hours at our outlet and even hourly sales. This information helps us in revising the menu and bringing innovation to it according to the consumer's choices. In this world of technology, Posist surely makes our lives easier," says Pathak and Gautam.
Pathak and Gautam, in parting,  emphasize that they pay utmost importance to customer feedback and track each of them individually.  According to research by Nielsen-McKinsey, a negative post on social media has the same impact on a customers' decision as five positive social media posts. They plan to expand operations further in the coming year!