Nowadays it seems like the profession of preparing and serving drinks has been divided into two distinct but quite intertwining camps. Through one door, you'll generally find old school bartenders in casual dress pitching drinks for Happy Hour, and through another door, you'll find carefully methodical women and moustachioed men preparing concoctions for your reverent sipping pleasure. The latter group is often referred to as Mixologists, a term given to practitioners of Mixology, which is really just another way of referring to the practice of making good cocktails. Mixology might seem like a newfangled term, but in reality, it is actually pretty old, (the term was coined in the mid-19th century) and was only revived as a way to describe the recent renaissance of bartenders caring (a lot) about their craft.
The Mixology Trend and the Indian Restaurant and Bar Scene
When it comes to India, India has long been known for spices and exotic flavours, but India's Bar scene and bartending practices have not always been recognized. But in the last five years, Indian cocktail or whiskey or bartending scene has improved a lot. Indian cocktail scene has evolved from regular Cosmopolitan and Mojitos to even greater crafts. People here in India, now travel a lot, have greater knowledge about the various varieties of drinks and are more informed, hence the market for drinks here are increasing. With the ever-increasing demand, the innovations have found its kick too.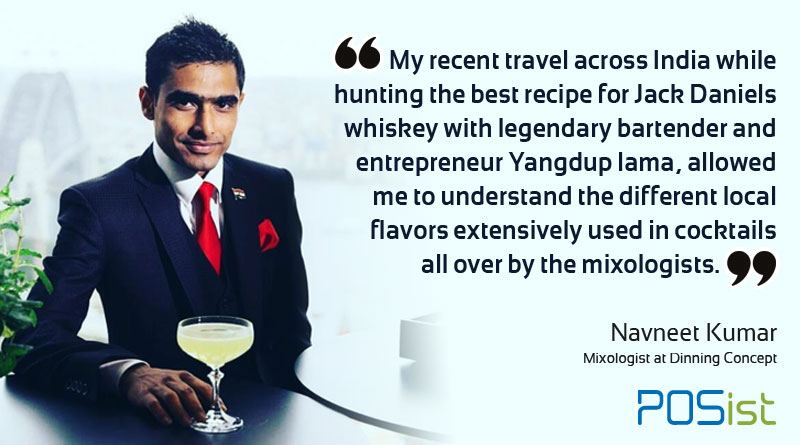 Not that this age was a sudden period of the cocktail invention; it was more like a situation, with much-abused classic cocktails being repaired and restored to their rightful dignity and then building on the backbone of the classic recipes with new drink types.
This surge in creativity and care didn't just impact bar menus. It created a demand for a better product, first behind the bar and then from consumers themselves. As Mixologists continued exploring new, or simply better, flavour profiles, new spirits and products were created to meet that demand, and this has made Mixology pretty important if you care about spirits and cocktails.
So the real impact of Mixology wasn't just to influence the way we drink in bars, or how much we pay for cocktails, but to create a standard that did not exist for a very long time in the Spirits and Cocktail drinking culture. Even if you don't want something complex, at the end of the day, the resurgence of Mixology might just mean that your neighbourhood bar has a slightly better selection of gins for your Gin and Tonic. And while the intimidation factor may sometimes remain, and some menus may not suit your tastes, many Mixologists by now have put away any old-timey or ultra-serious affectations in favour of a redoubled emphasis on hospitality in whatever environment suits them.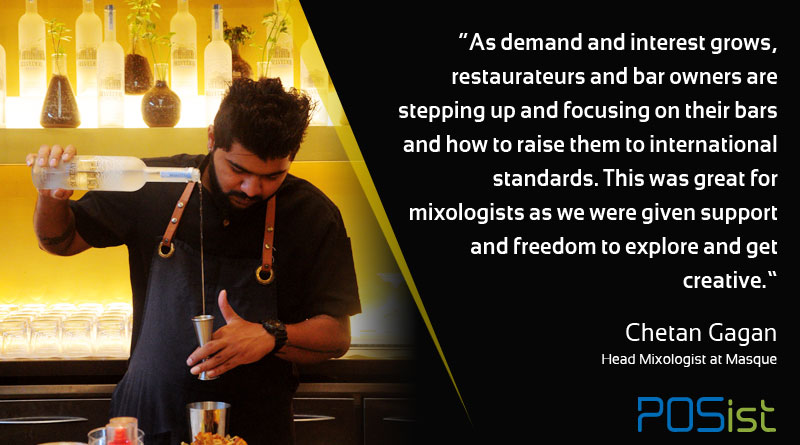 However, the Indian bartending scene needs to uncover a lot of possibilities that are still available. Mixologists nowadays are going a long way to creating innovative drinks and cocktails to keep the customers hooked with a wide range of new menu items everytime they visit the pubs. Notwithstanding all these, the science needs to be exploited, keeping in mind that almost 60% of the Indian population is under the age of 35 years and hence we will be having a huge crowd in a few years, which in turn will help to garner a massive profit.