The restaurant industry is a lucrative one no matter where you are in the world, but it is booming particularly well in the UK. However, while it may seem that anyone can open a restaurant there and be successful overnight, the truth is a bit harsher. For one thing, the UK has countless large food brands that compete with one another and a new one is being opened almost every day as well. New owners need a strong understanding of the restaurant industry and specifically startup costs to make it. In this article, we will cover the details about the restaurant start-up costs that must be kept in mind before opening a restaurant in the UK.
How Much Does It Cost To Open A Restaurant In The UK
Here are some restaurant financing costs that you will need to take care of.
1. Property Charges
Before acquiring a premise for your restaurant, you will need to pay your estate agent a fee. Additionally, you will also have to pay the surveyor you hire to compile an energy efficiency report for the location as well. These costs can differ with agents, but expect to pay anywhere between £1,500 to £5,000 in total.
2. Premise Costs
The largest restaurant financing you will have to contend with is the rent. The more popular the location is, the higher the rent will be. If for example, you decide to open a restaurant in the middle of London, you can expect to pay upwards of £70,000 for it.
Since your restaurant will be a start-up in the beginning, choose a location that will suit the
concept/theme and a space that can accommodate diners and service costs without bankrupting you. Additionally, also make sure that space has the appropriate planning license such as A3 which allows restaurants to serve hot food.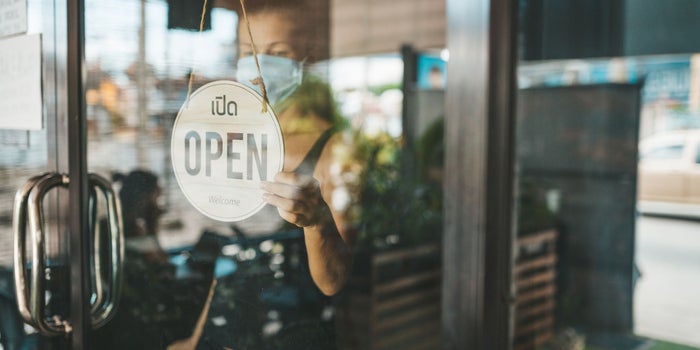 3. Fit-Out Costs
This cost is quite variable but it can also end up being a major expense for a restaurant startup. Whether your restaurant already has a kitchen or you need to have one built later as per your vision, fit-out costs can cost you unless you are smart about them.
So rather than going for items that may not benefit your restaurant, in the beginning, choose options that can end up paying for themselves in the long run. This includes lighting and signage which can make your diner or café stand out from competitors.
Kitchen equipment should be prioritised as well when you are thinking of restaurant financing. The amount you come up with will be determined with the menu and theme. So if say you decide to open a pizza place, you may probably get by with a pizza oven or a hob. However, if your restaurant offers high-end meals, you will have to invest in several types of utensils, cutlery and kitchen equipment that can accommodate the complex menu.
Restaurant space is essential here since you will need to make sure you have enough of it to accommodate kitchen equipment and space for your chefs. The size of the kitchen should also depend on the number of diners you expect each day, including weekends.
If you are on a tight budget, you can keep costs or restaurant financing down by purchasing second-hand equipment. Just make sure you replace it with new items once your restaurant starts turning in profits.
4. Legal Charges
The legal fees you end up paying to make your restaurant legal can be high depending on the solicitor you hire. You will also need to pay for contracts that your estate agent or landlord will ask for as well as license applications that can be applied for via the local council. Plus, the partnership agreement for your restaurant will also need to be paid for.
The amount can vary depending on needs, but a solicitor will probably charge you an average of £100 per hour for consultations as well as £10 per call and £20 per letter or application. Just make sure you have enough funds to take care of these costs without going in the red. Otherwise, you will be left with no money for your stock!
5. Staffing Costs
One of the main mistakes most new restaurant owners make is underestimating staff costs and the number of members they need. If you hire too many, you may not be able to pay them in the beginning. If you hire only a few people, you may not be able to keep up with orders. In either case, you can end up losing money and your restaurant may lose its reputation before it has made one.
"The average salary of a restaurant staffer in the UK amounts to £25,568 per year"
This may seem like an astronomical amount in the beginning, but with the right number of well-trained staff members, you can make up those salaries easily. Plus, don't forget to take other costs into account such as sick leave, holiday leave, pensions etc. Recruitment costs should also be prioritized in the beginning, chances are you will end up with staff that are either new to the industry or not motivated enough in the beginning.
The worst thing you can think is that you can take on everything yourself to save costs. If you try to be the chef, host/hostess, server and cleaner as well, you will burn out and take your restaurant down with you!
The aforementioned restaurant financing costs are far from exhaustive, but it covers those that cannot be avoided irrespective of the type of establishment you want to open.