A functional restaurant does not equal to a successful restaurant. Even if you do the basics right, that is, provide good food and service at a decent price, you still cannot rely just on the word of mouth to keep your restaurant busy. The competition is extremely stiff, and you need to do the right marketing for your restaurant. In its most basic form, restaurant marketing is of two types- online and offline.  In this article, we will cover the techniques to do digital marketing for your restaurant. Restaurant Digital Marketing is really essential as it helps in targeting the online customers whose reviews can directly impact your Restaurant's reputation. Read a complete article on Restaurant Marketing that will tell you how to attract and retain customers here. The Internet has completely taken over our lives; so much so that restaurant digital marketing has become the need of the hour. Below are the ways you can use technology to your restaurant's advantage:
1. Social Media Marketing
With 1.5 billion registered users on Facebook, social media has emerged as the easiest way to grab eyeballs.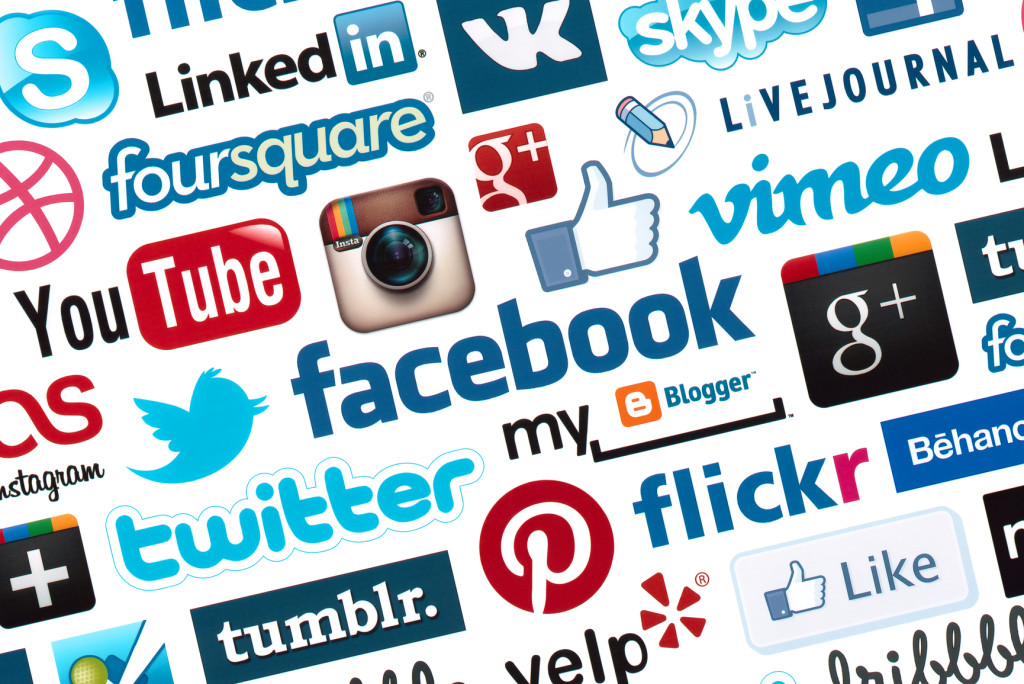 Customer Engagement- Engaging with customers on social media is an absolute must. You must always respond to their tweets, posts or comments. There are several social media managing tools available that allow you to manage all your channels at one place. You can also schedule your posts and tweets to maintain consistency.
Video Marketing- Create interesting videos of your kitchen and parties. Tag people and ask them to reshare it. Longer videos are appropriate for Youtube, while Instagram or Facebook users want to see short clips.
Campaigns- You can run contests and campaigns on Facebook, Instagram, or Twitter, such as tagging of pictures, or a check-in campaign.
Geo-targeted ads- Facebook allows you to run geo-targeted ads through which you can choose your target audience on the basis of their age, gender, preferences etc. Thus, if you are running a fast food restaurant, you can target the young crowd under the age of 30. Learn how to run paid ads on Facebook that would actually help you reach out to potential customers here.
Google Plus Presence- Google Plus, although an underrated social media channel, is essential for a restaurant. Patrons often search for a restaurant's location on the internet, and a Google Plus presence helps customers get the details of the restaurant.
Read a detailed guide on doing social media for restaurants here
2. Google My Business Listing 
Don't forget to create a Google My Business Listing for your Restaurant. Google provides a special listing for restaurants on mobiles called 'Local 3 Pack'. It has many benefits:
First, if you provide a contact number in the GMB Listing, customers will be able to directly call your Restaurant.
Customers can easily locate your restaurant and get driving directions in case, they want to give a visit.
It appears before the search results with a map, thus gives more visibility to your restaurant.
Restaurant Owners who have a GMB Listing can easily upload their menu which would be displayed in the listings.
Find out how to get your restaurant listed on Google My Business here.
3. Email Marketing
Email marketing is considered to be one of the most effective methods of digital restaurant marketing, which you can accomplish with the help of your CRM database. You can send a welcome mail to your customers and proceed with sending regular greetings and offers.
However, email marketing does not have to only revolve around sending greetings to customers and delivering coupons and discounts in their inbox. A monthly newsletter is a great way to engage with your customers. You can create a resonating personal touch with your patrons by sending them updates about your restaurant like introducing your team, or the new pastry chef you hired, or an article about the recent event you hosted at your restaurant. Introducing your culture to your patrons would give them a homely feeling when they visit your restaurant. Read this article to gain a detailed understanding on how to do the email marketing for restaurants. 
4. SMS Marketing
Sending SMS is an excellent method of digital restaurant marketing as they have a high opening rate and maximum visibility. However, you need to be adept at writing short, clear, and eye-catching messages. This is because your customers are already being bombarded by so many promotional SMS and push notifications; your SMS might just get lost in them. You must always end your message on a Call-to-Action, such as Order Now, or Try our new dessert, Book Your Table Today, with a link or a phone number to complete that action.
Send your customers SMSs containing offers and discounts, or update them about the new item on the menu. Use your CRM  to track which of your customers haven't dined at your restaurant in a while, and send them a 'We Miss You' SMS, along with a discount coupon.
SMSs are also helpful in delivery orders. You can keep your customers updated about the status of their orders, by sending them SMSs. Find out how to run an effective SMS marketing campaign for your restaurant here. 
5. Online Listings and Review sites
Lately, online listing and review sites have become a rage among the masses. With restaurants listed according to type, location, and services, customers find it easy to choose their eating destination. Therefore having a presence on sites such as Zomato, TripAdvisor, Burrp etc is a must. You must also have complete details of your restaurant on these sites, along with the address and contact details, the updated menu, and resplendent photos of your restaurant to attract customers. These sites also allow customers to account their dining experiences and give their feedback and review. As customers often read reviews given by other customers, you must take out the time to address the reviews, especially the negative ones.
6. Functional and Updated Website
In the name of online presence, restaurants often have just a Facebook page and a listing on the review sites. However, a functional and updated restaurant website is a must for a complete online presence. Make sure your website appears really good on mobile. An ideal restaurant website should consist of these-
A Theme Page reflecting the brand of your restaurant.
A menu page listing all your delicacies.
Gallery page which showcases the beautiful interior and décor of your restaurant.
Feedback Form where your customers can share their experience of dining at your restaurant. Apart from gathering feedback that gives you the opportunity to grow and improve, it also works as a great marketing tool, as your website visitors would view your customers' reviews.
An About Us page where you speak about history and culture.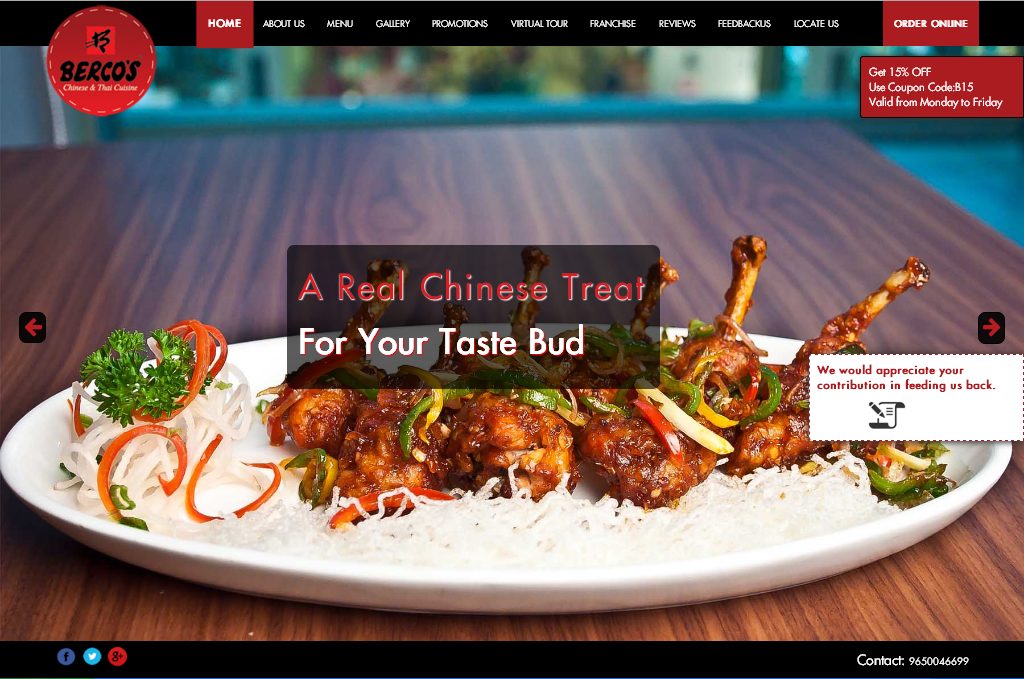 You can also implement a Call-to-Action that satiates the cravings generated by the images of your palatable dishes as well. Implement an Order Online Widget on your website that serves as a solution to the hunger pangs of your website visitor.
Another great feature to implement in your website is a providing a virtual tour of your restaurant. By clicking on the virtual tour button, the visitor can see the decor and ambiance of your restaurant. You can also allow your customers to choose a table of their choice, and book their table in advance.
These are some of the most effective restaurant digital marketing tips. Do share with us your own strategies; we would love to hear them as well.
In the next article, we will be covering offline marketing strategies for restaurants, to give you a complete checklist of restaurant marketing techniques. Keep watching this space! Till then, do implement these restaurant digital marketing tips in your marketing plan, and tell us how they worked out for you 🙂