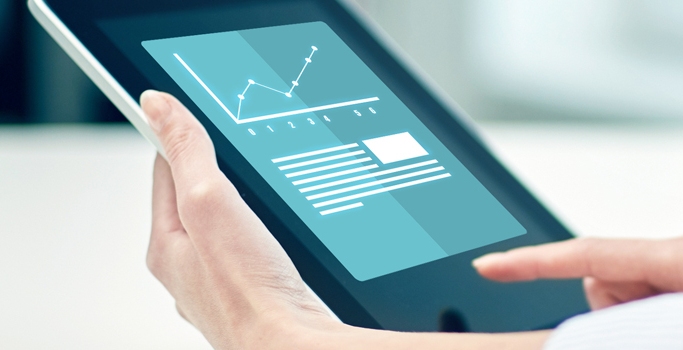 The traditional way to collect the data of restaurant's customers has been through feedback forms, conducting surveys, and asking for signups. Over the years, technology has grown by leaps and bounds and has made the collection of data and restaurant data management much easier. Simple, everyday activities such as internet browsing, or placing an order online collect different sets of data which can tell the eating habits, purchase preference and travel etc of their users. Marketers spend billions of dollars to crack this data in order to monitor the consumer behaviour, analyze their spending patterns, and pitch the right kind of product at the right time through the right medium. This article will tell you how to conduct surveys and collect customer feedback the right way. 
Online Ordering as a Tool for Restaurant Data Management
According to empirical data, 70% of all delivery orders are placed online. Online ordering has helped tremendously in the collection of data, and also driven higher purchase per order.
An online order typically collects the following data:
Name
E-mail Id
Phone number
Location and address
Food preferences/Ordering habits
Over time, a profile of each customer can be created which tell about their behaviour; how much do they spend on an average, most ordered dish, etc.
Restaurants can now use this data to create customized loyalty programs and send promotional offers via emails and SMS to their customers.  Find out how you can use integrated CRM to increase customer loyalty and boost sales.
A login through facebook grants a greater access into the interests and behaviour of the consumers online. Facebook collects the data of millions of users every day. This data is then used for behavioural targeting while running Facebook ads.
Other than online ordering, social media acts as a medium to reach out to the customers. The challenge of retaining customers still remains, as keeping track of each customer lifecycle within the database is a task. However, once the data is cleaned and the companies know what to and whom to send, it becomes a lot easier to retain the old customer than acquiring the new ones.
Case Study: Domino's Restaurant Data Management
Domino's has been able to manage, maintain and use customer data to market and promote its product in the right set of direction, resulting in the exponential growth the pizza chain over the years. World's largest pizza chain founded in 1960, having a presence in more than 81 countries with over 12,350 locations has mastered the art of retaining customers and bring them back again and again with the efforts of marketing, loyalty programs, and its robust service.
As per the company, it boasts 90 percent US awareness rate and sent direct mailers to 70 million in customers in the US alone. With nearly 12,000 locations each store of Domino's manages all the consumer data in one particular area of its presence which is analyzed to design different type of promotions and customer loyalty program.
If we talk about India specifically, the Jubilant food works which hold master franchise of Domino's manages 900 stores across the country, and uses different data modeling techniques and analytics to design and map new promotions and offers for its consumers. These offers vary from locations to locations and by determining at the customer lifecycle.
For instance, a welcome an email is sent to first-time customers. For loyal customers, emails are different or a special discount scheme can be sent to regular customers. So, the mailers, promotions offer are completely determined by the data collected which helps in depicting the individual customer behaviour, frequency, taste preferences, family size, and background.
Thus, we can say that if we keep customer data updated, analyze it on a timely basis to study market as well consumer behaviour then even a small restaurant or food outlet can get hold its loyal customers and attract new ones.  A lot of Point of Sale software come with the features which help in restaurant data management. They also help you to send SMS and emails to your customers based on the customer lifecycle.  The cost of all of these activities is very less if compared to attract a new customer who is reached by different mediums of offline and online marketing.  These activities not just hold the loyal customers but also help in boosting sales with repeat orders.